During my stay in Morocco, I went to Terres Etoiles which is 'an oasis in the desert of Marrakech'. You're driving 40 minutes from the centre of Marrakech into the desert, with the magnificent Atlas mountains as the backdrop. The scenery is unlike anything else, with bare landscapes and little rustic villages, far away from the hectic city.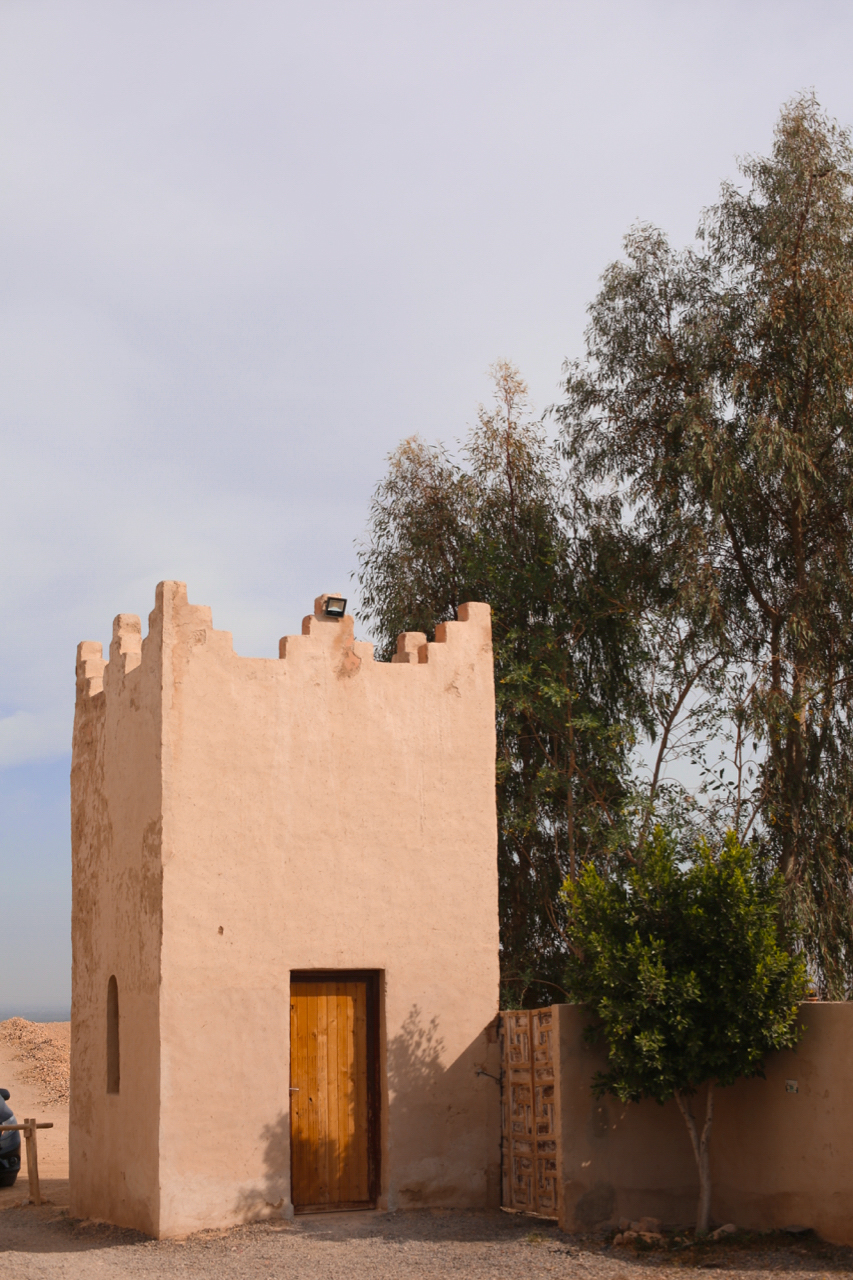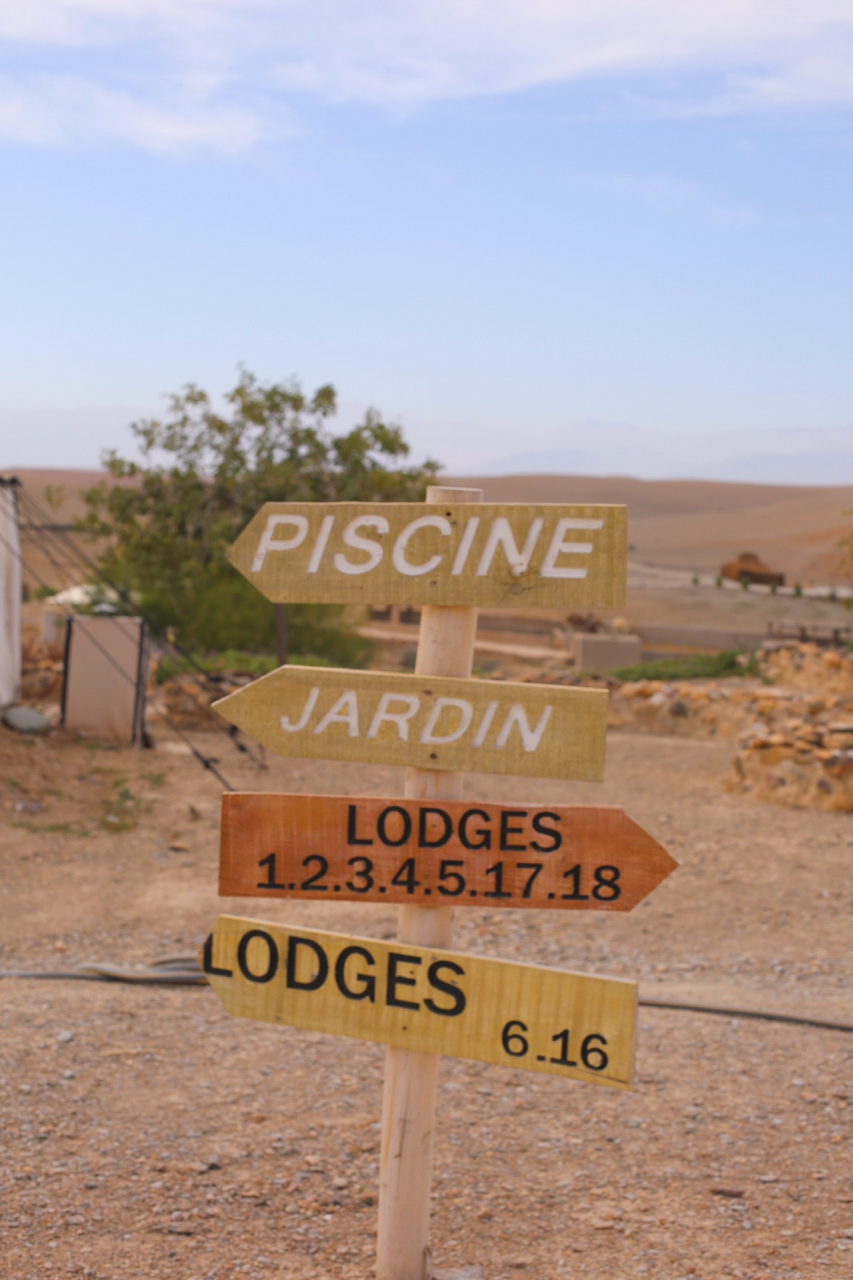 The eco-retreat felt like a safe haven – no technology, a little farm filled with animals, herb and vegetable garden and tents around the whole property, together with lodges for guests to stay in. There is also a little store where you can buy gifts or interior décor.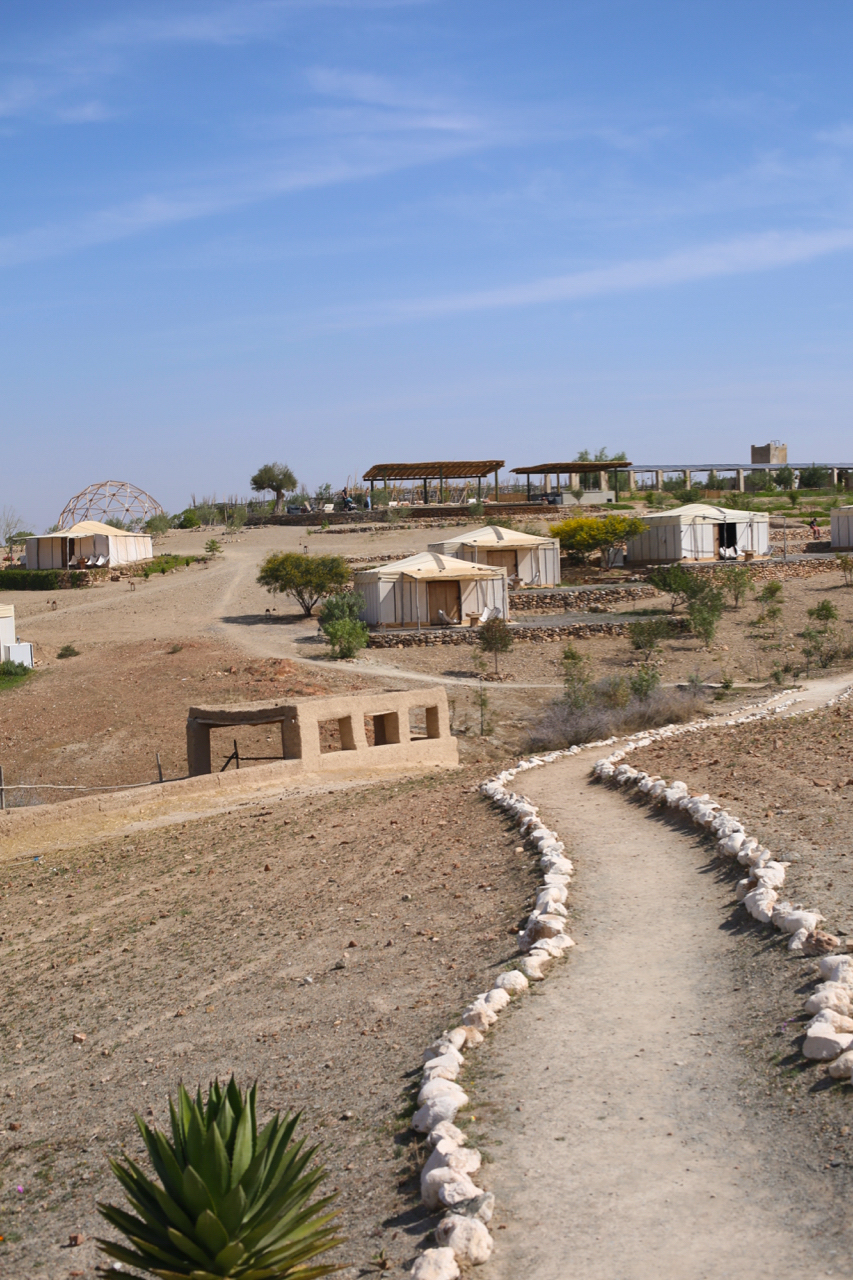 On arrival you are greeted by mini terracotta coloured towers. The people who work at the retreat welcome you and show you to a cosy seating area, where you have a refreshing mint tea served from a decorative teapot.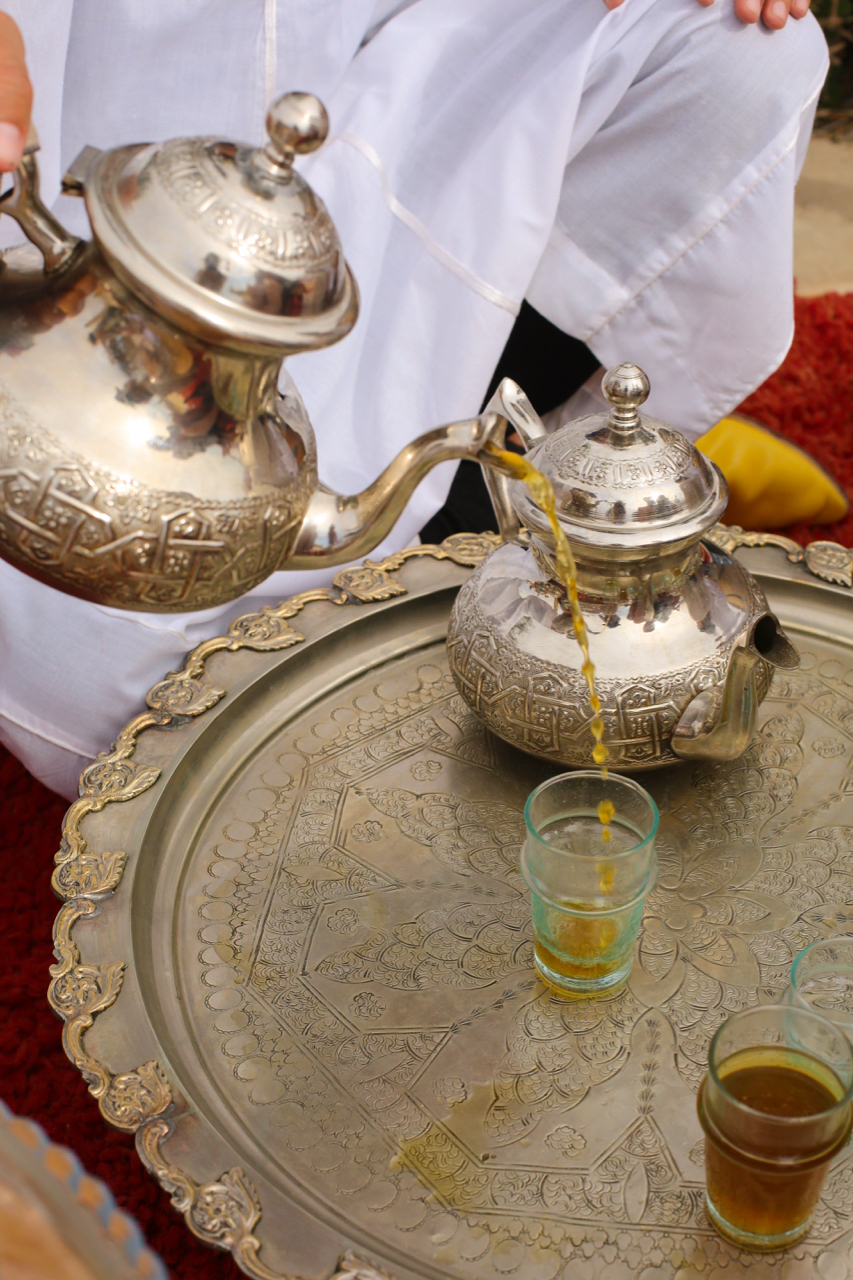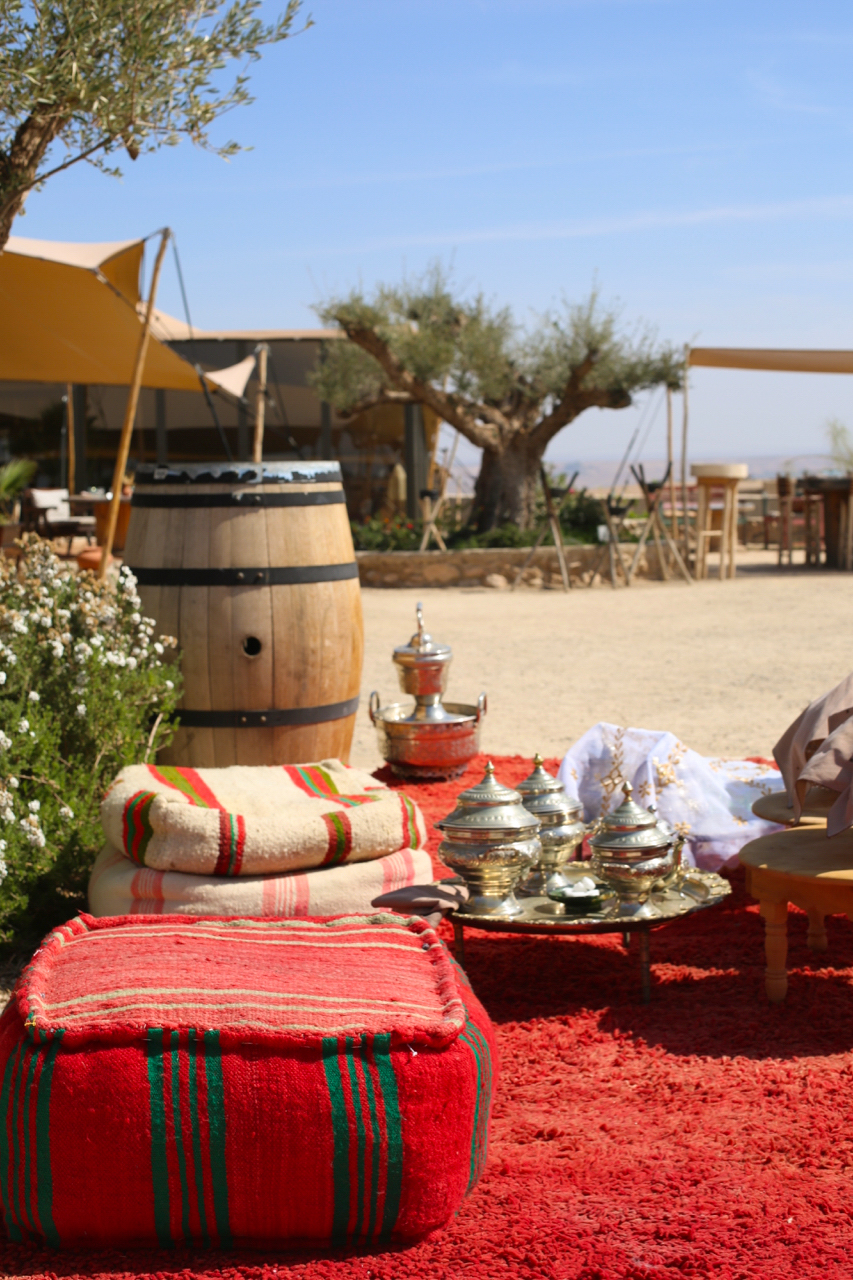 The camel ride started with a bit of a bumpy beginning, but once you're settled and comfortable you really understand where you are and how extraordinary it is. When you're in the middle of the desert, with nothing around for miles, you feel completely at peace and at ease with everything. In this idyllic bubble, remote from the rest of the world, you feel like a real nomad.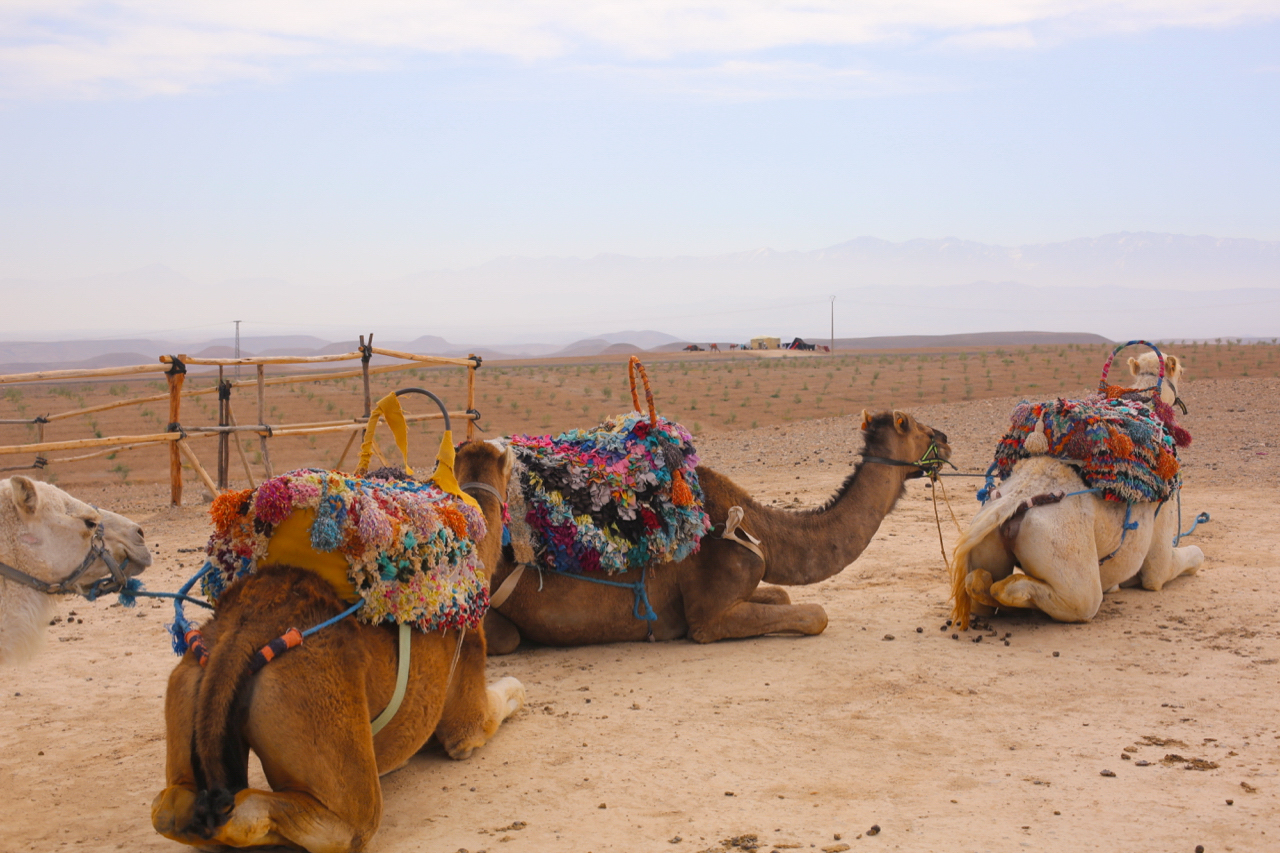 After the camel ride, you have lunch at one of the rustic tables and whilst sitting there take in the captivating landscape of the Agafay desert. The food is traditional Moroccan and at Terres Etoiles everything is freshly grown in their gardens.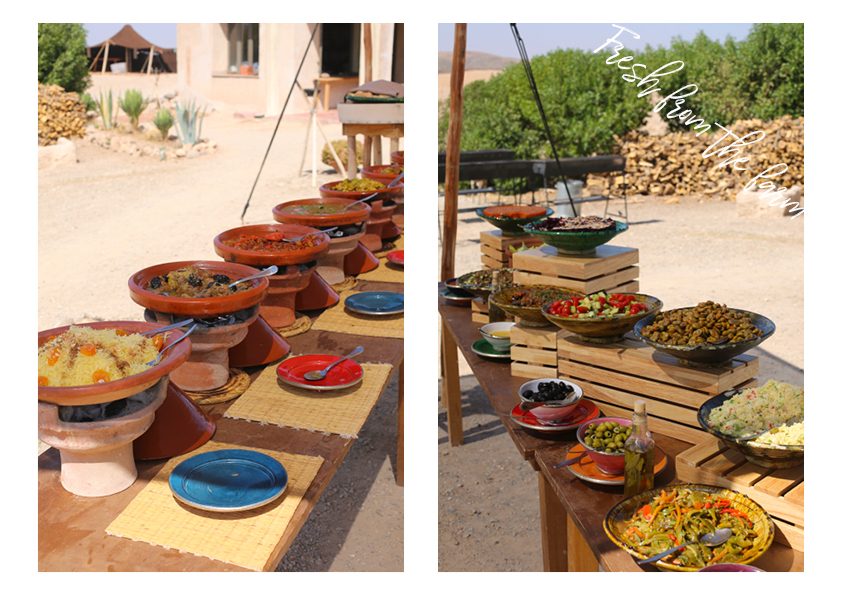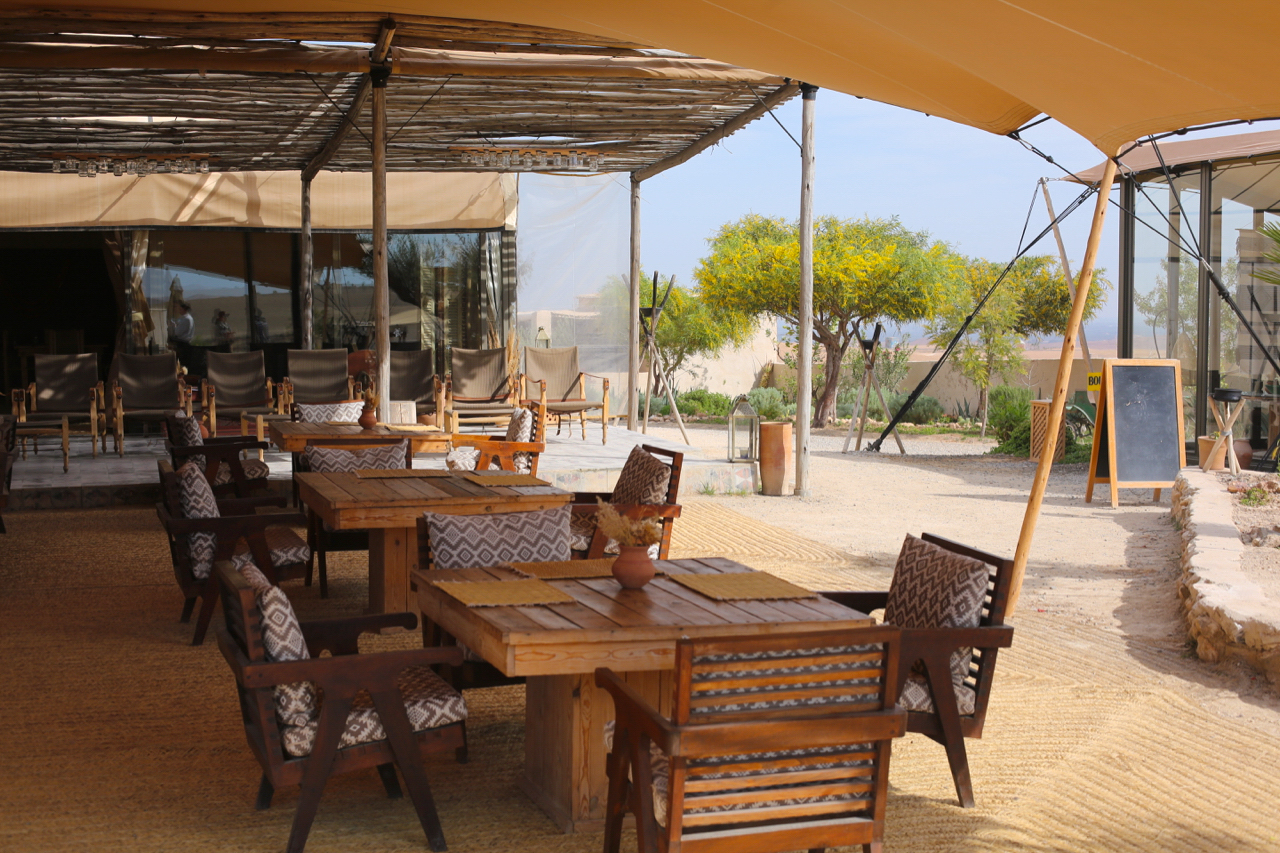 A few recommendations on what to wear whilst being in the desert: stick with modest clothing but something loose and comfortable. I would also highly recommend bringing a hat as the sun is really present throughout the day. Bring just a little bag, you don't want to be weighed down too much – especially if you're going on a camel!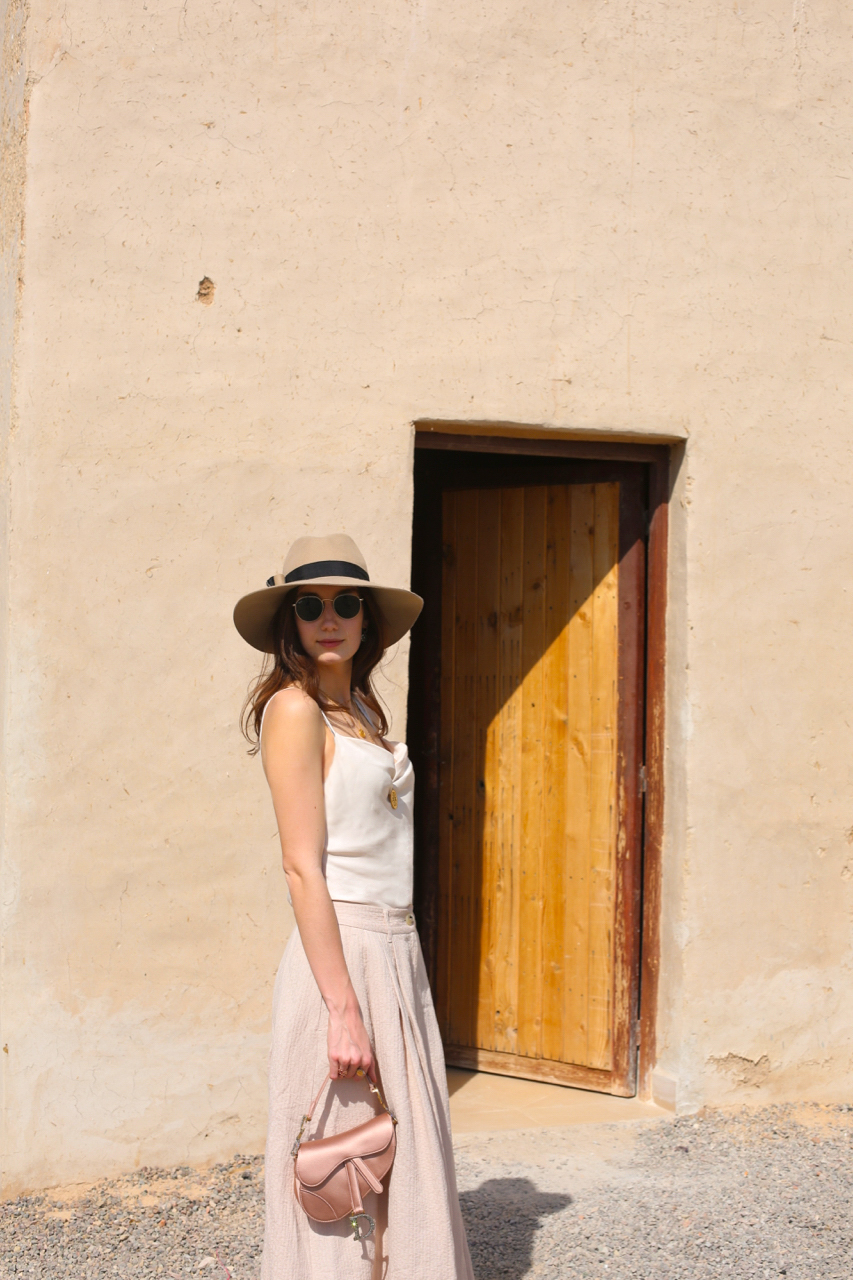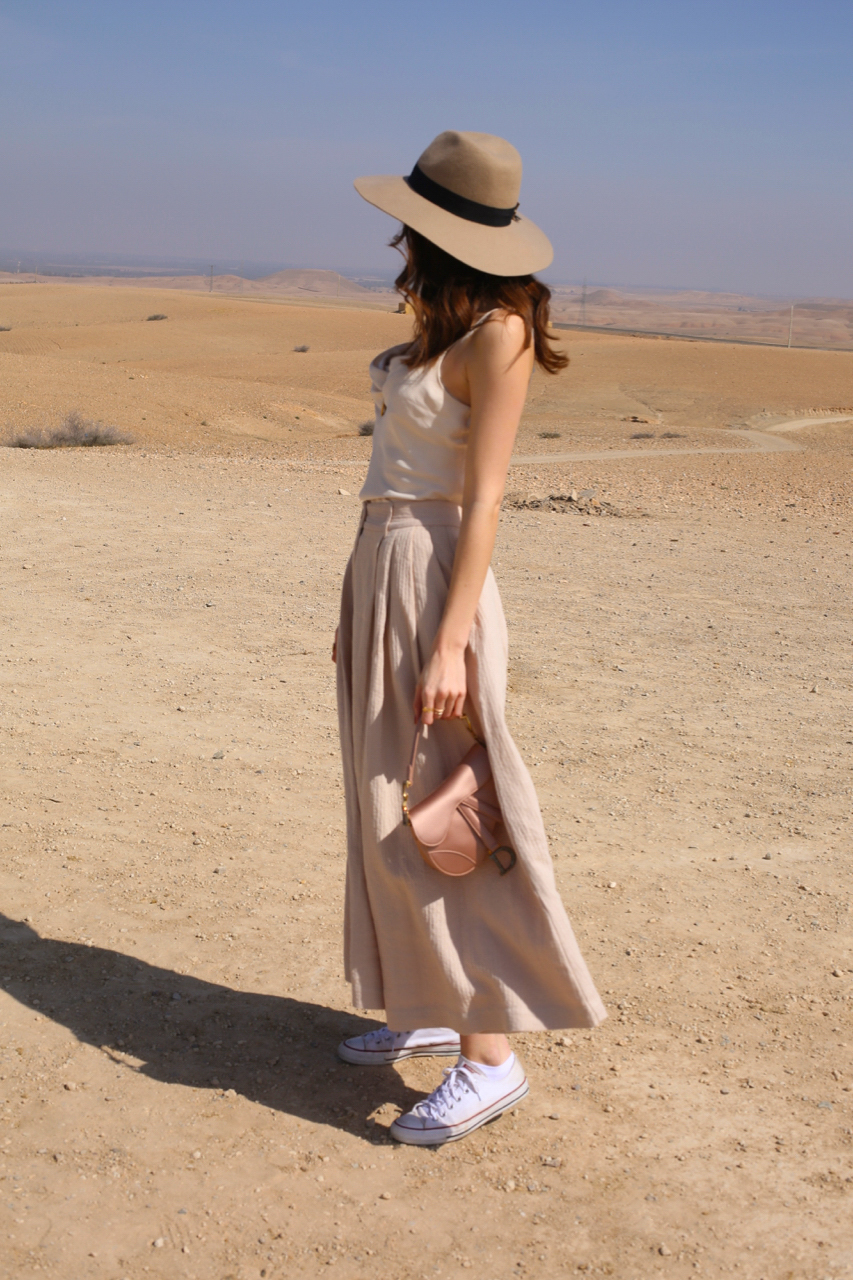 Hat: Hoss Intropia
Top: Vintage (Laura Dols Amsterdam)
Skirt: Mara Hoffman
Bag: Dior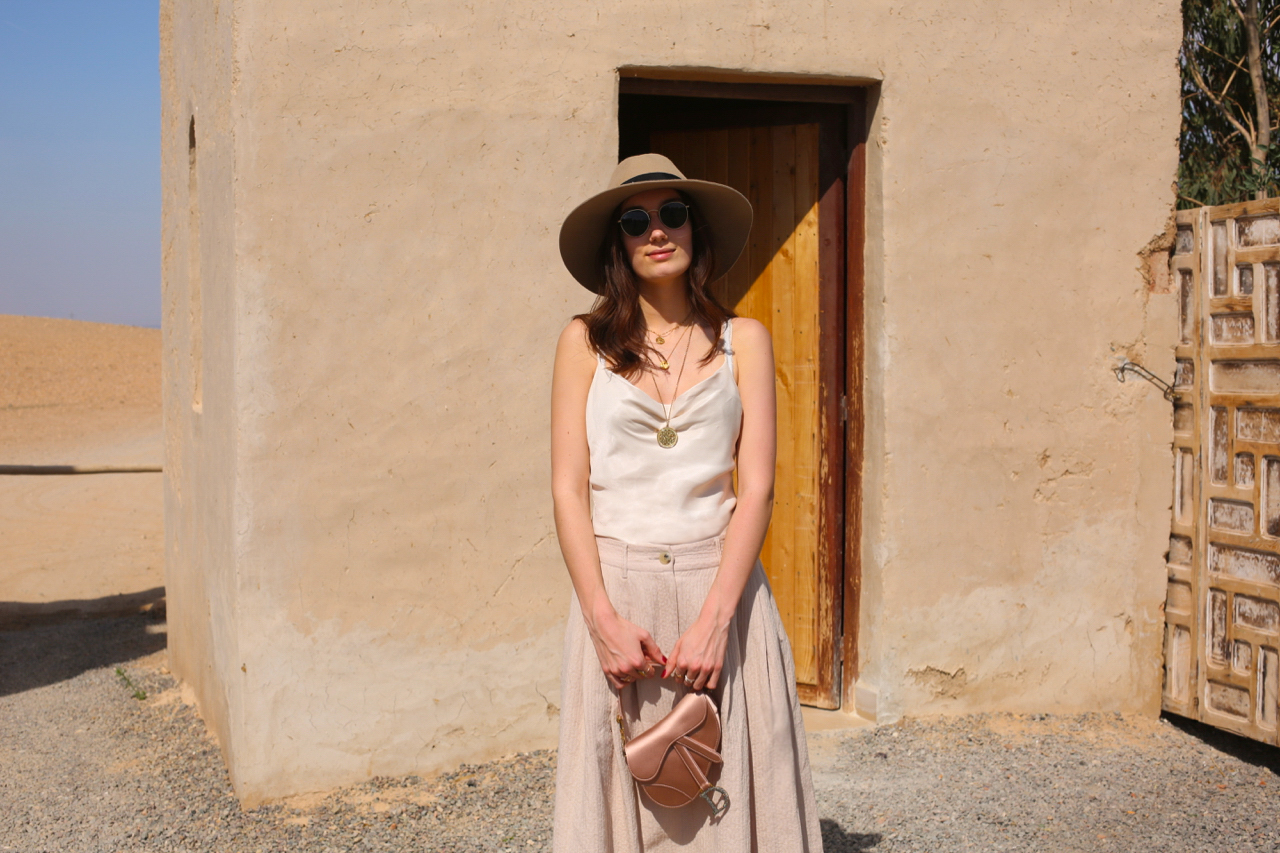 This remarkable adventure was one of my favourite moments during my trip to Marrakech. The whole experience was so special to me because of who I went with. It honestly felt like a dream. When you're leaving you ask yourself: 'Did I really experience this whole thing?'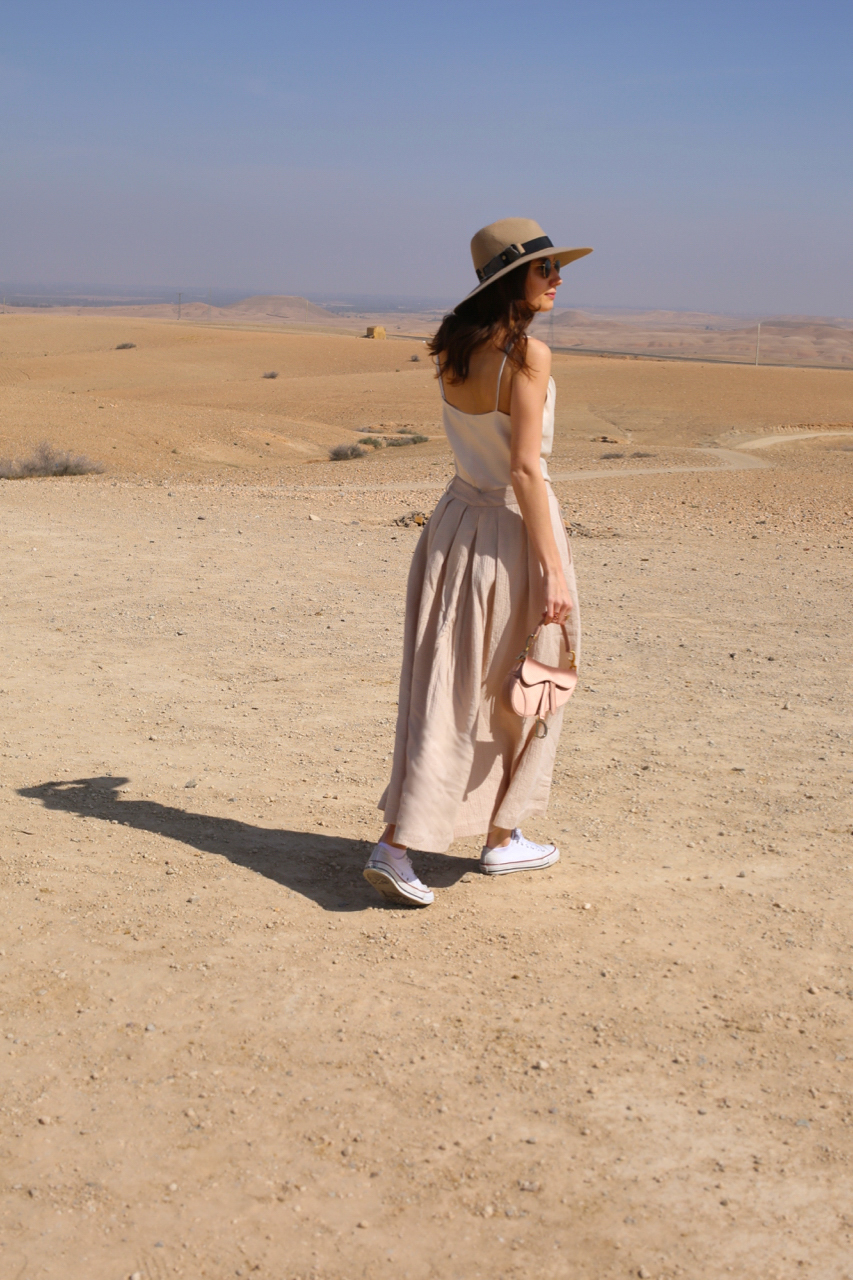 Thanks for reading!
Holly
x