Despite the chilly weather, it's always nice to go on a refreshing walk in winter. It's great to enjoy the crisp blue sky (when it's actually sunny!).  Grab a take-away coffee to keep you warm whilst you wander through the Tuileries. Find one of the iconic green chairs with your coffee – it's ideal to sit and read or even chat with friends.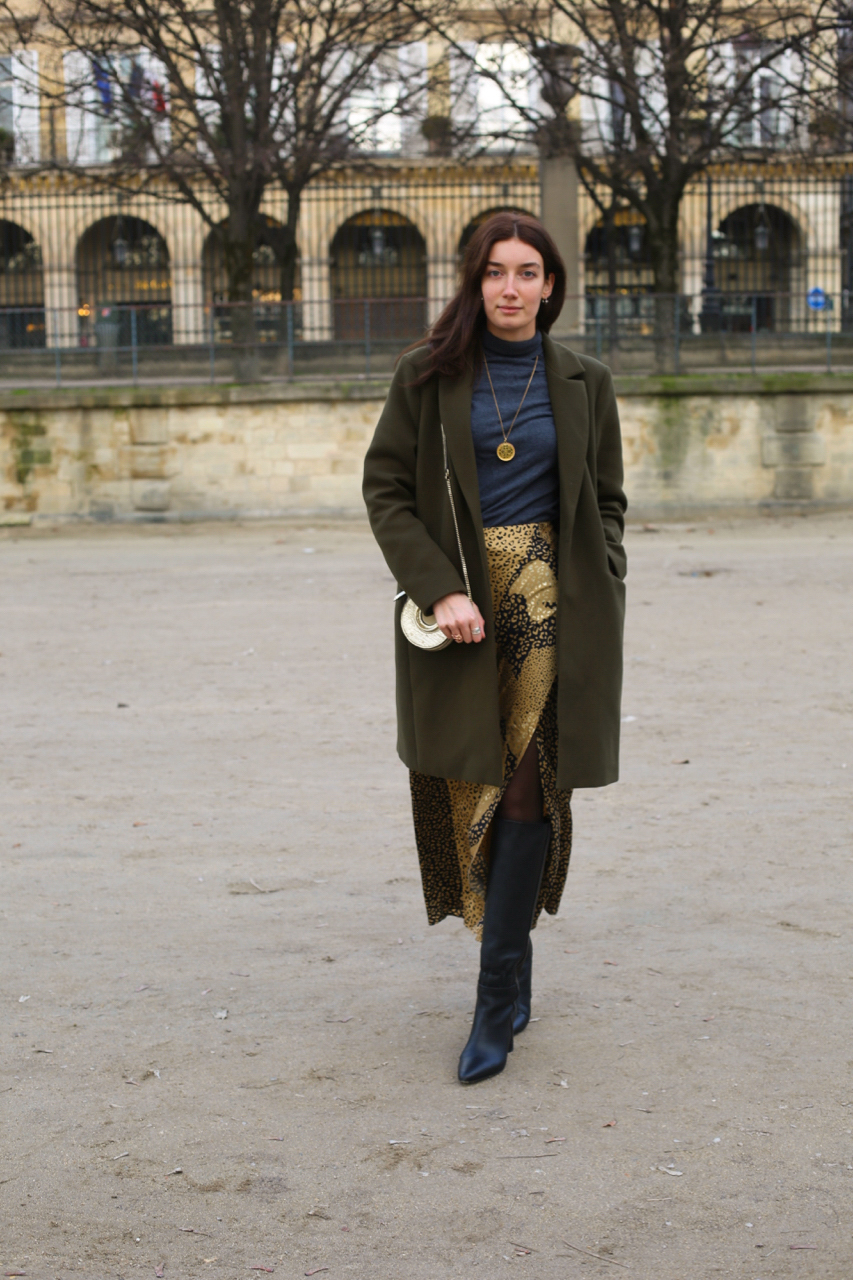 My idea of keeping warm at the moment is throwing on a long coat, midi skirt and some tall boots. Knee high leather boots are perfect in winter : either pair them with a silk skirt or a classic pair of jeans. Wearing a long skirt can sometimes seem a bit formal but if you team it up with a polo neck jumper it can give it a more laidback feel to the look. Neutrals seem to be the order of the day in winter, so wearing a print item really elevates your look, especially during the cold seasons, when we  tend to  just wear monochromatic colours.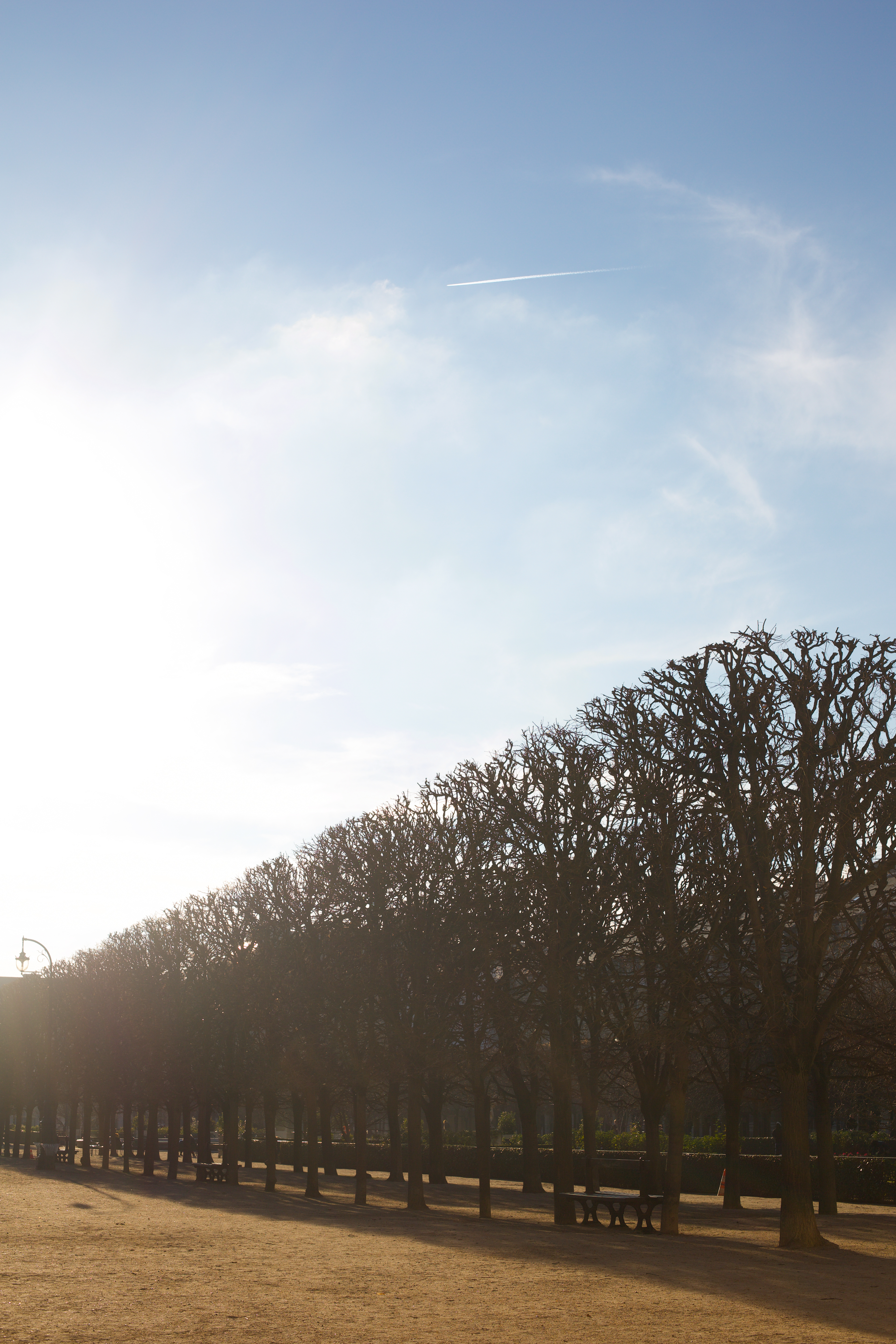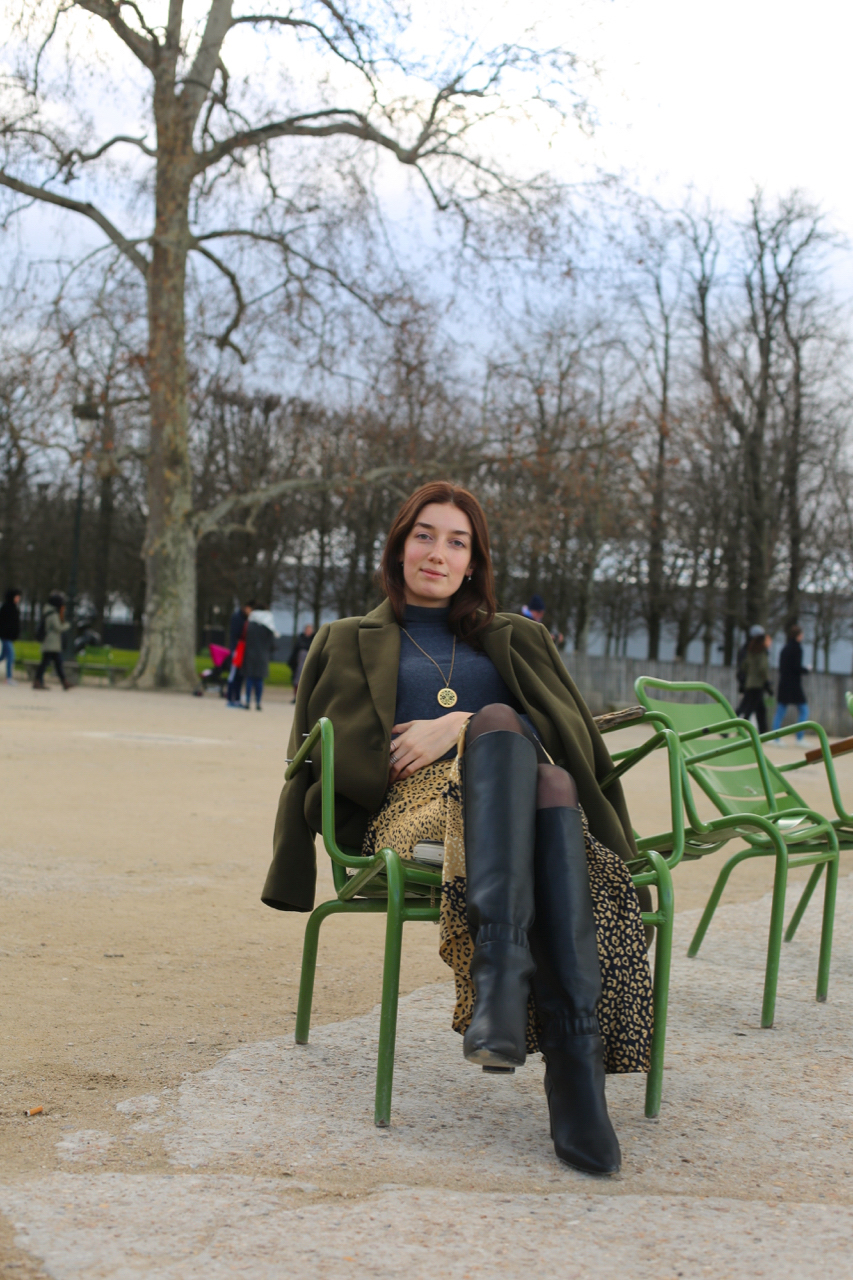 Coat: St Tropez
Jumper: Zara
Skirt: Rixo
Boots: Claudie Pierlot
Bag: Chloé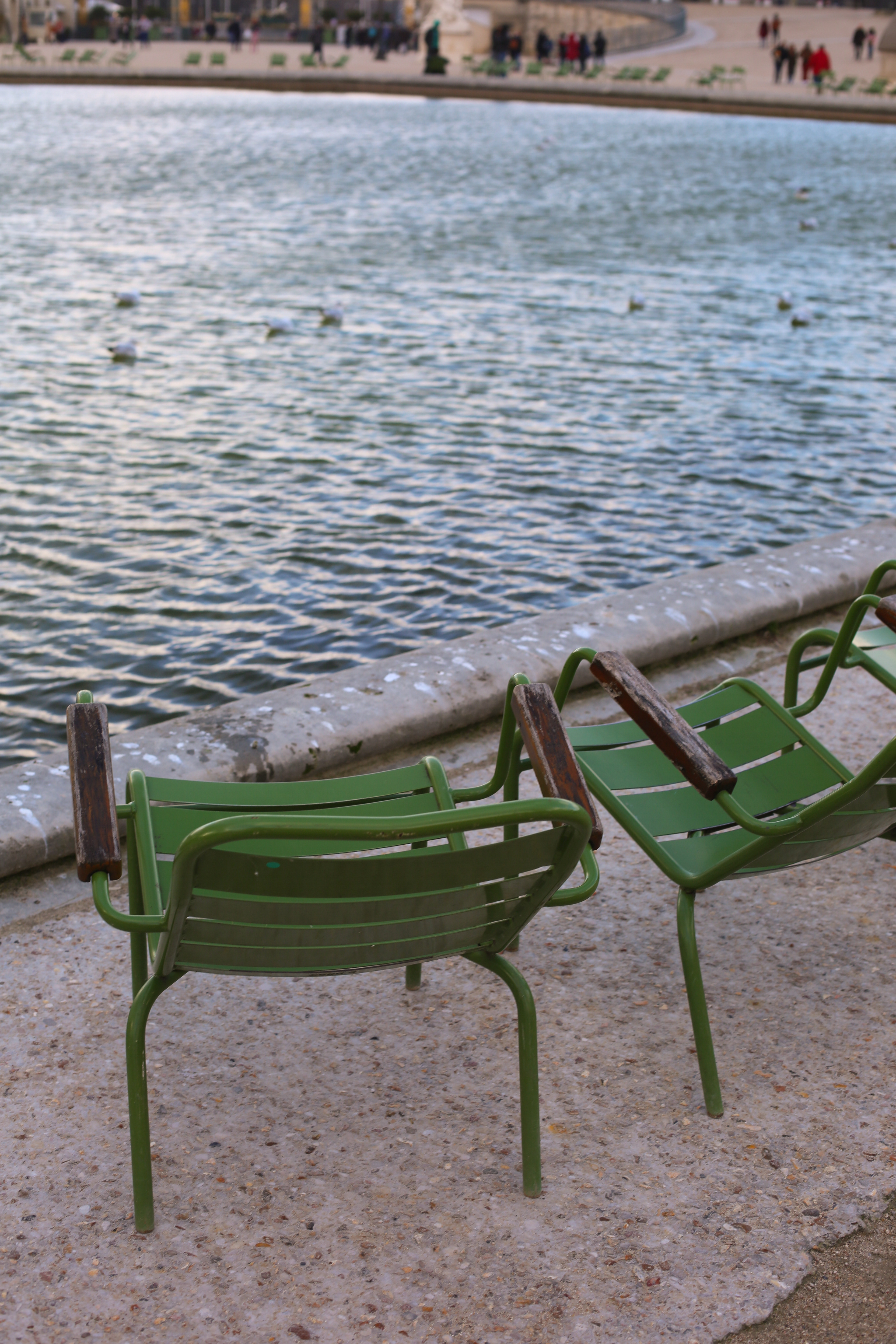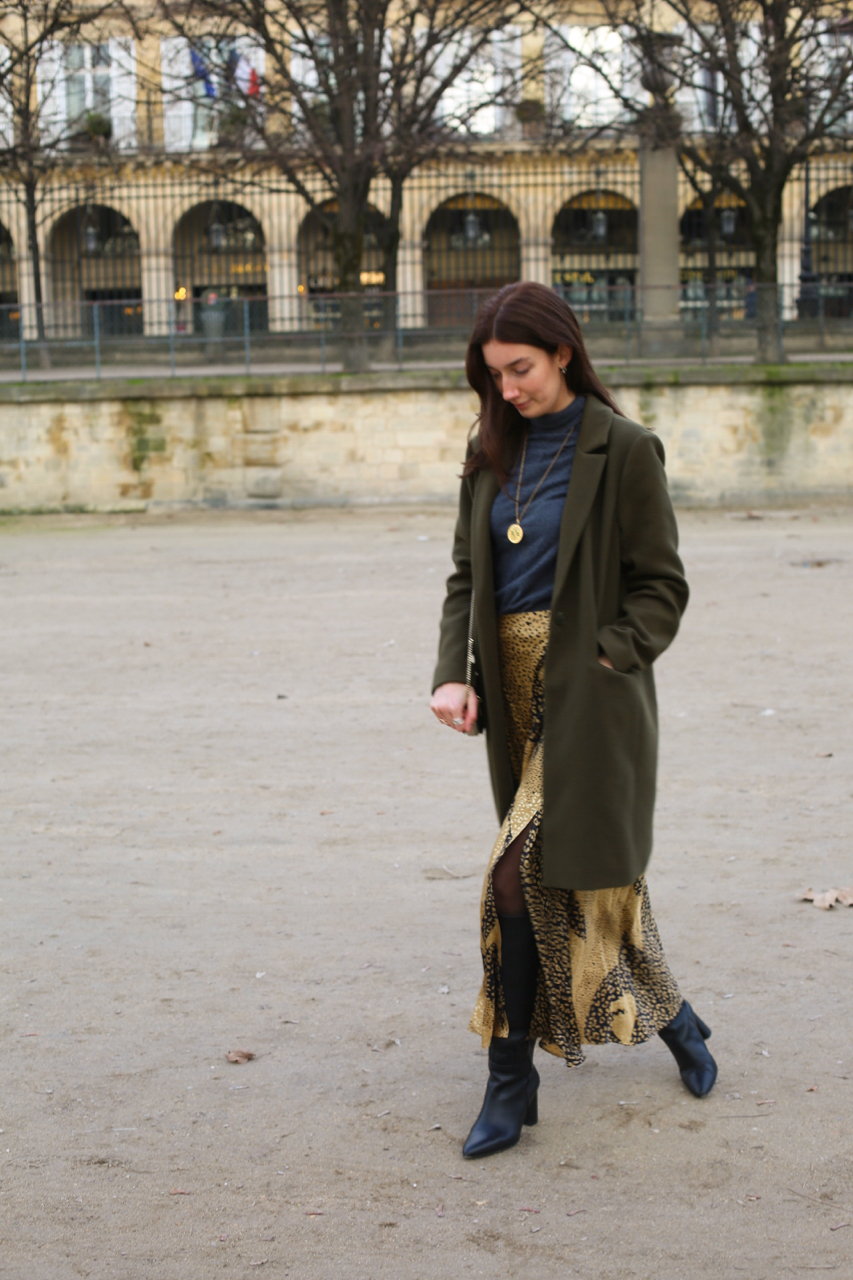 Thanks for reading!
Holly
x