Morocco is one of those places filled with wonder. Breathtaking landscapes, alluring architecture and tantalising cuisine – a place filled with hidden finds and exotic charm. When you think of Morocco your mind goes to 1001 Arabian Nights, The Voices of Marrakesh or Lawrence of Arabia. The air in Marrakesh was filled with buzz and excitement, even just wandering the streets, breathing in the city's culture and charm. The warmth of the city wraps itself around you, filling you with happiness and making you feel alive.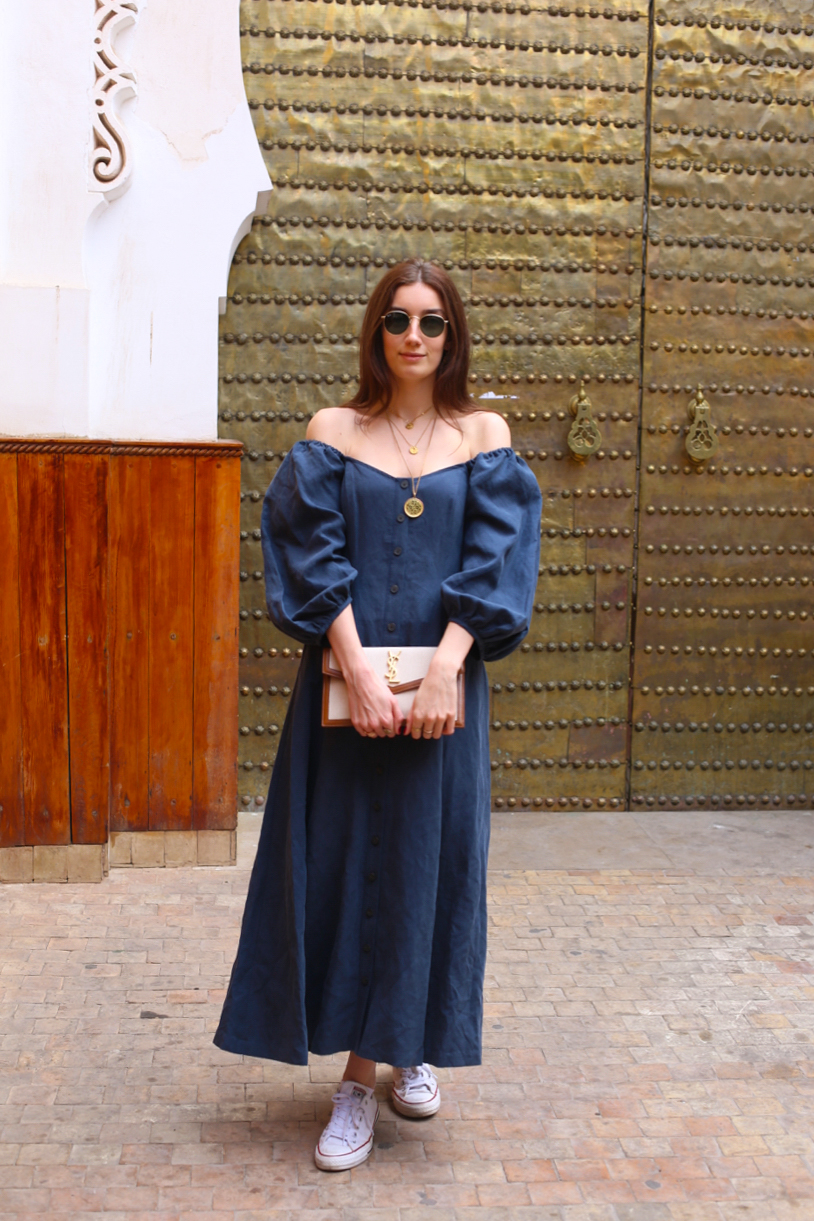 For me, staying in a Riad in the Medina is the perfect place to stay. It's in the centre of everything and is easy to walk around the city from your hotel. A Riad is a traditional Moroccan townhouse with a courtyard in the middle, usually with fewer than ten rooms. If you're in a big group it's nice to stay in a Riad and book multiple rooms. It offers a safe haven from the hustle and bustle of the markets and the city heat. I stayed in the Riad Adore which was a secret oasis. They have the most beautiful interiors and architecture with a peaceful and calming atmosphere.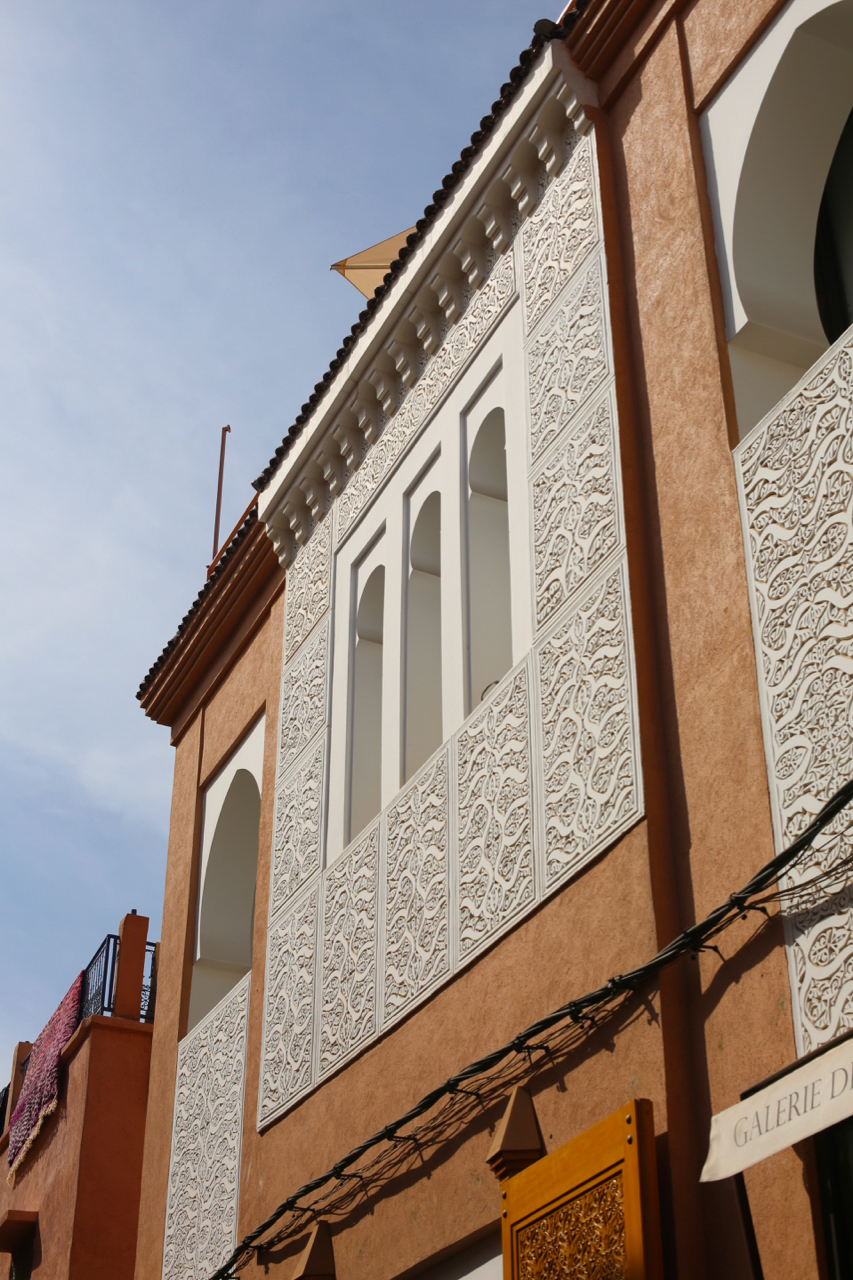 Le Salama restaurant is right off of the Jemaa el-Fnaa square. In my opinion it's perfect to go at night with its intimate atmosphere, full of hanging plants and lanterns. Whilst you're there you have to try the Bastila which is a pastry dish with cinnamon and chicken – there's nothing else like it!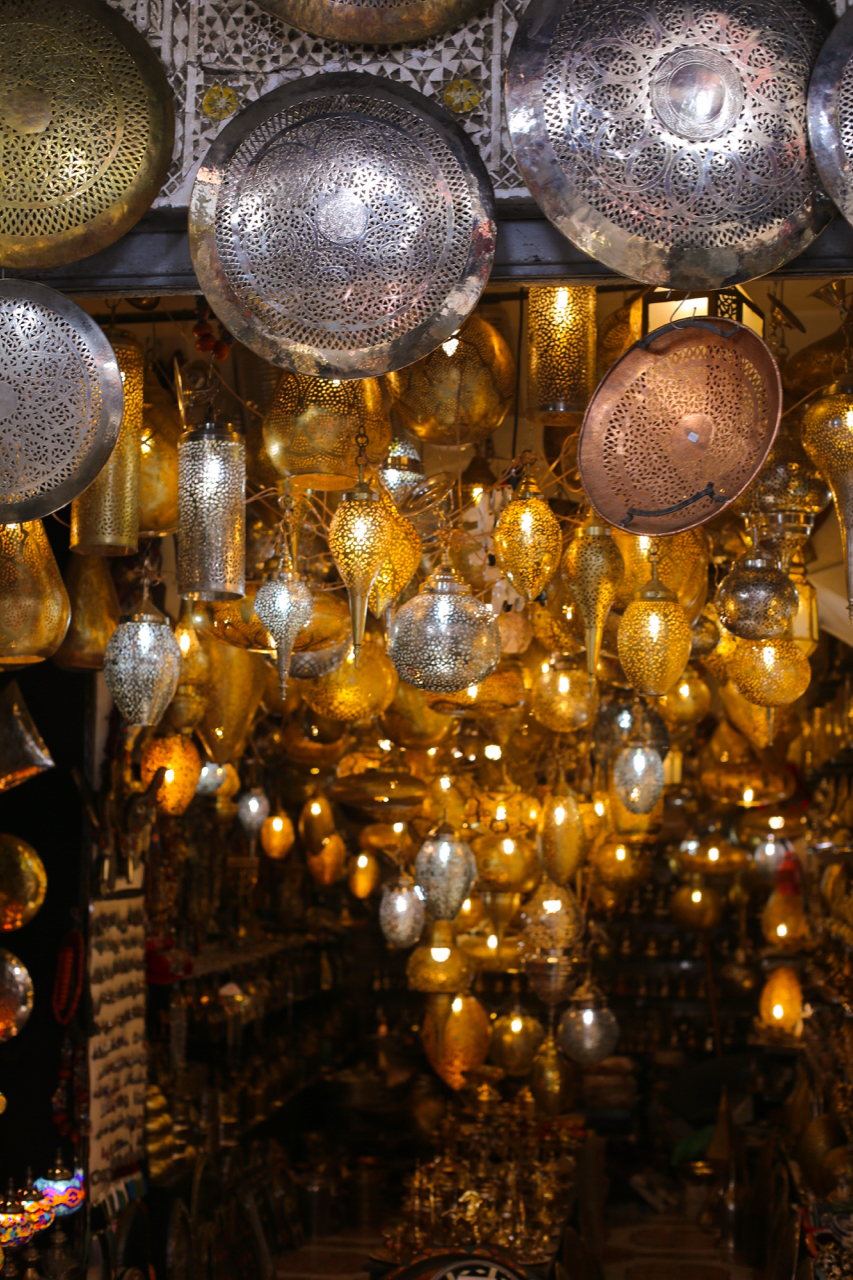 At Comptoir Dana you're greeted by a grand staircase lit up by candles. It's great to visit as  a big group for the yummy sharing dishes and the belly dancing show. The garden has a rustic feel with comfy little pouffes dotted around to sit on, under the lanterns shaped like stars hanging from the tree above.
Bô Zin a restaurant with Moroccan and Thai cuisine, outside the Medina but perfect for a 'lively' evening with an energetic vibe. Bô Zin also a has bar where you can order a perfect Espresso Martin to enjoy in the garden in one of the cozy canopies.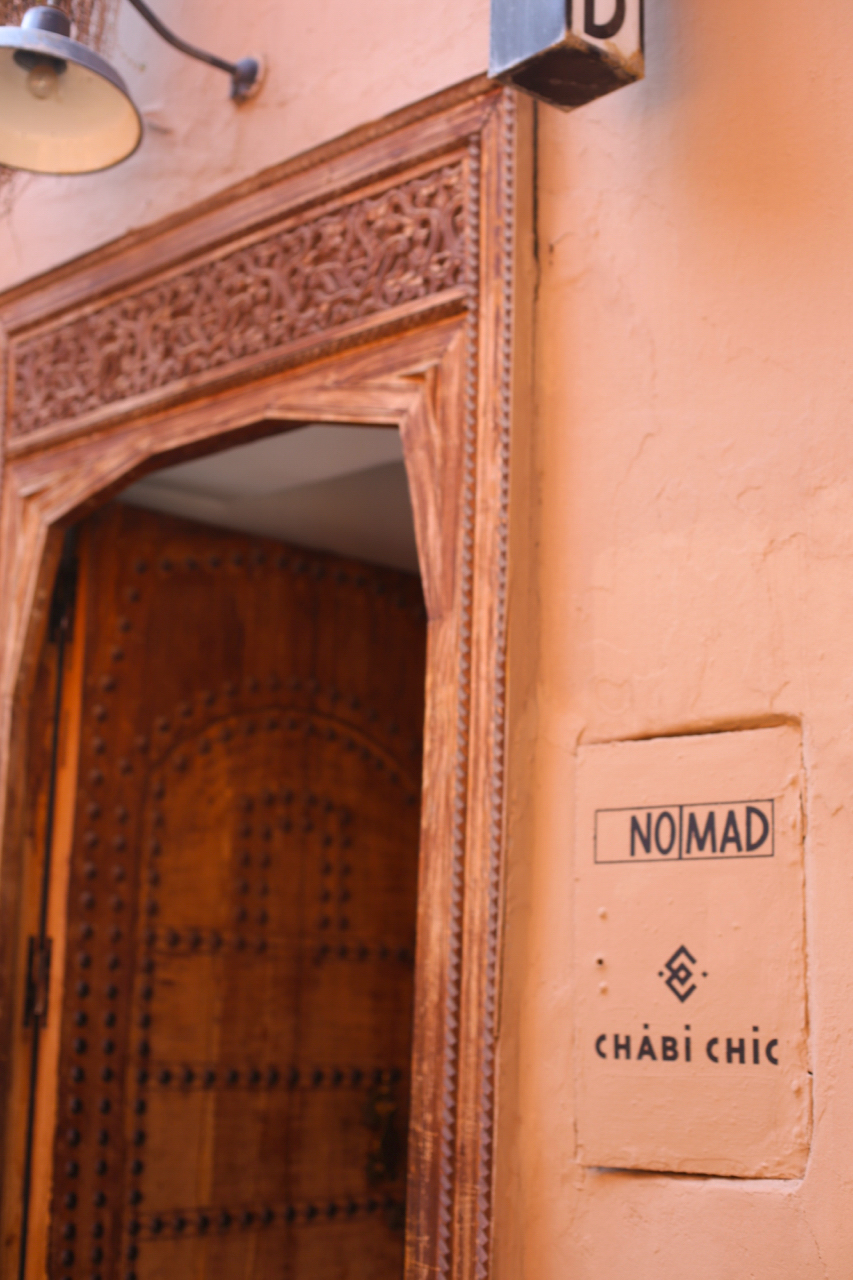 Nomad – Chabi Chic is a perfect setting for lunch; it has a sensational rooftop terrace where you can admire all of Marrakech whilst enjoying a delicious tajine, plus they do an amazing mini cappuccino with cinnamon.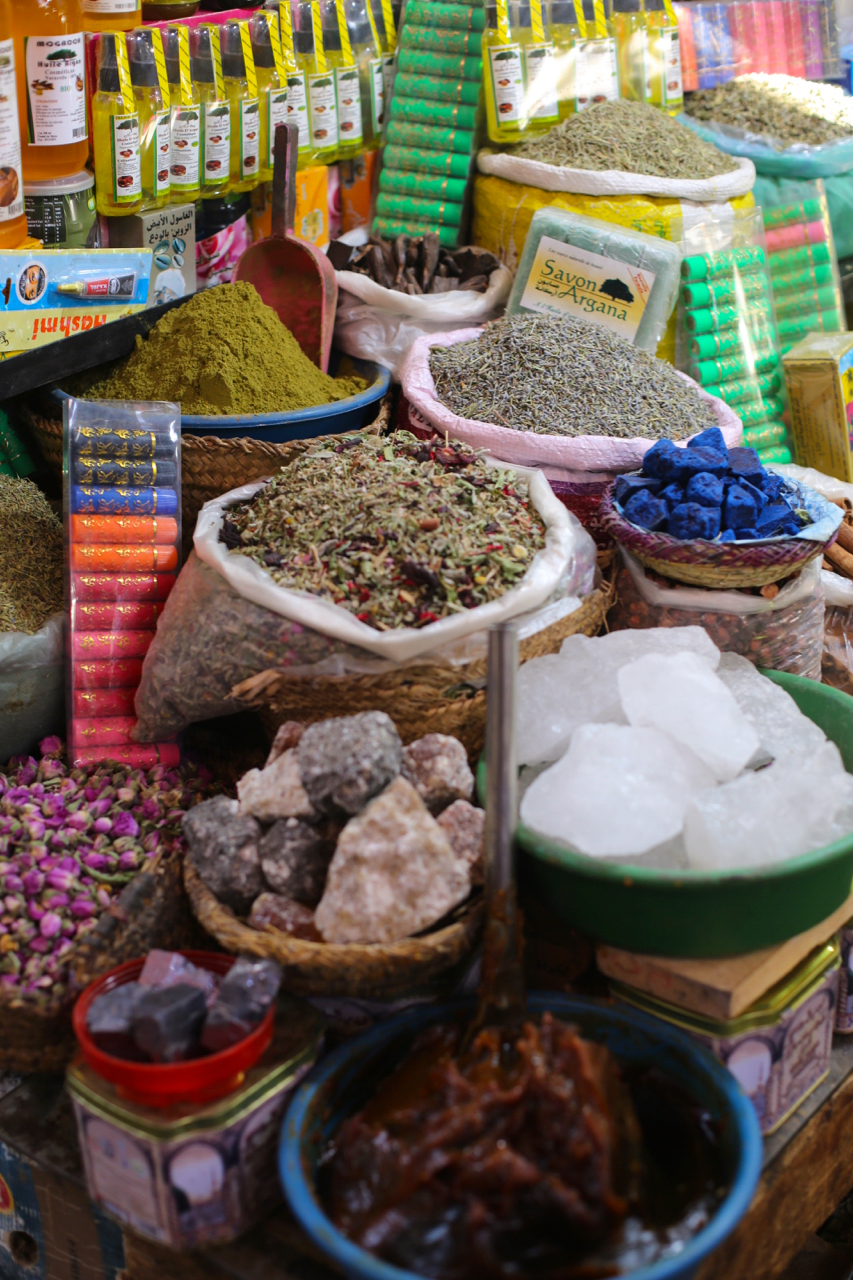 If you're looking somewhere for a good iced tea, I would head over to Cafe Des Epices, where they have a refreshing iced mint tea and a view of the market.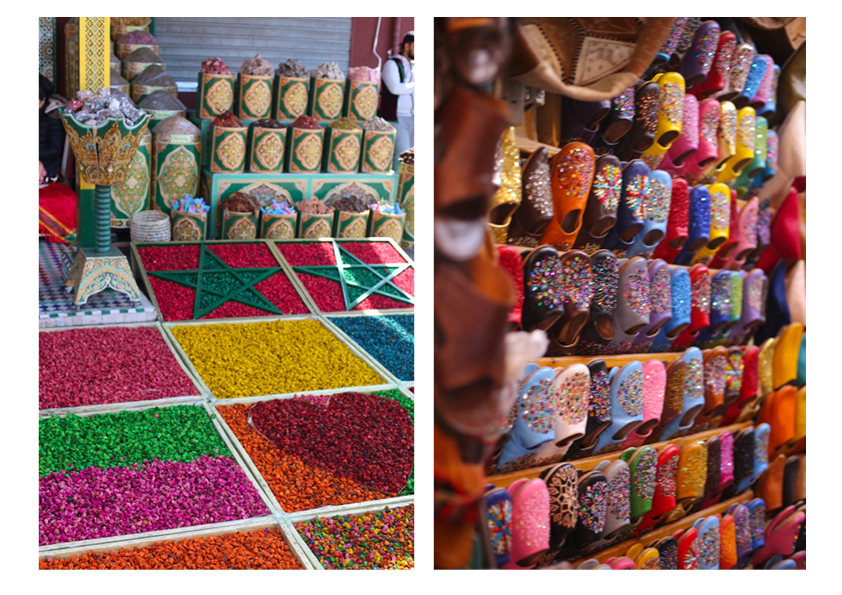 I would definitely recommend stopping by the Amanjera and Royal Mansour for cocktails or just wandering around and taking in the Moroccan design.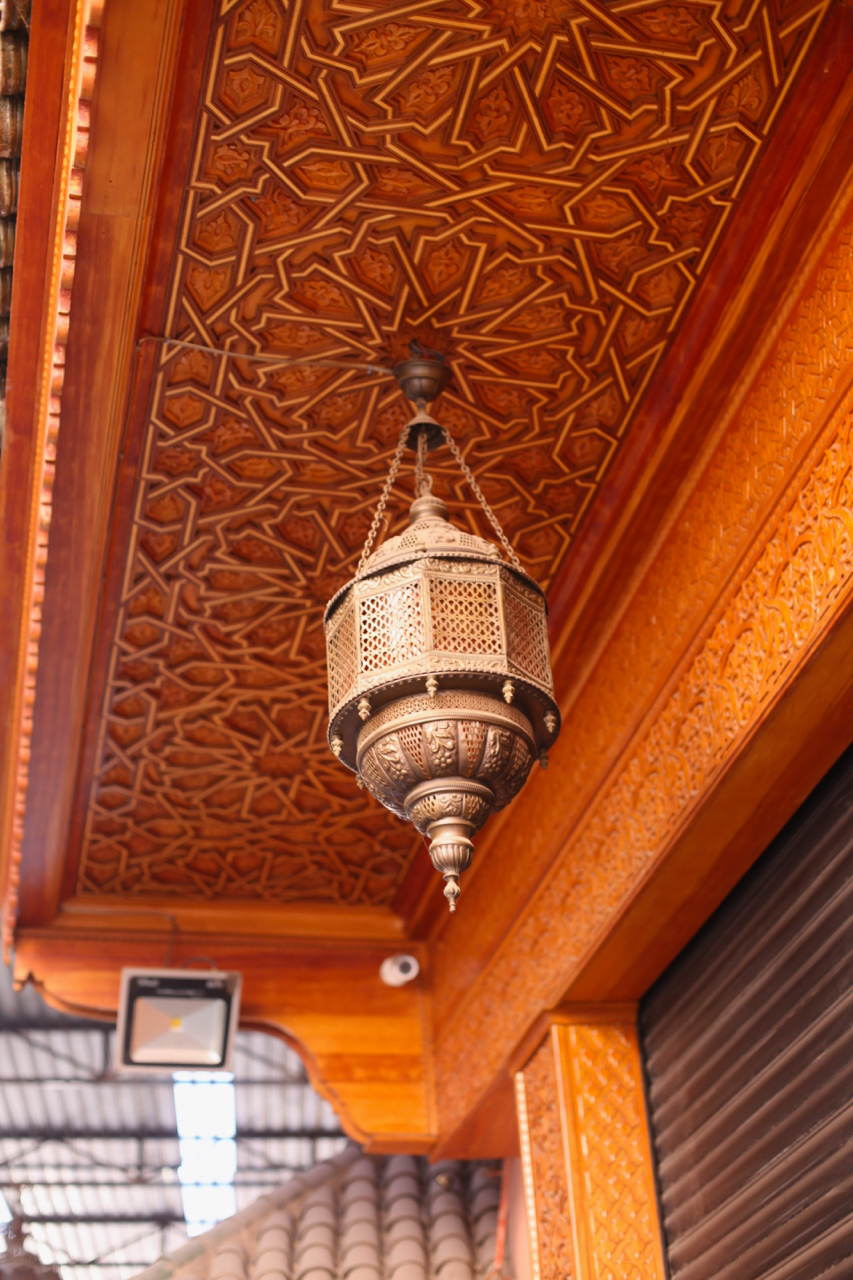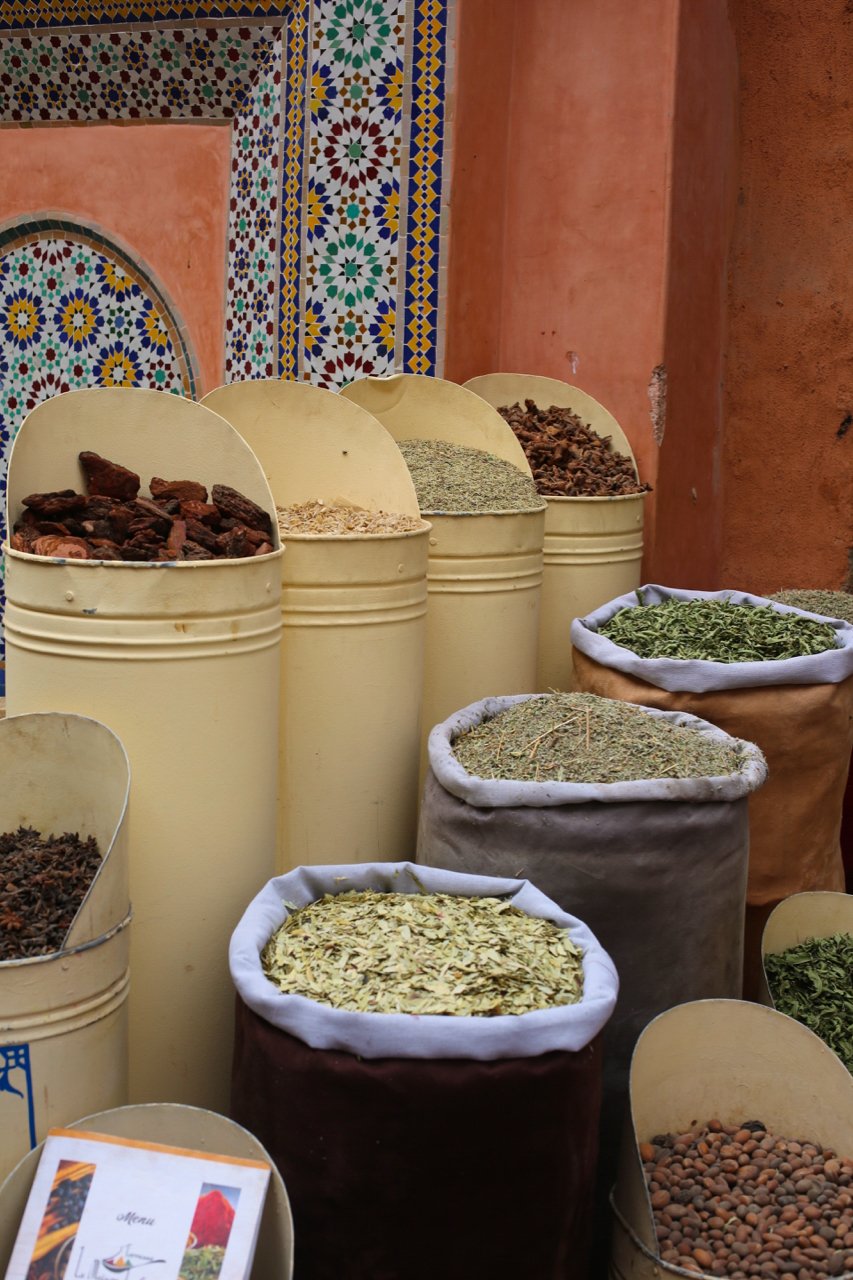 At the market, you can easily get lost in the endless wonder of shops, where they sell anything from textiles to jewellery to spices. In Marrakesh its perfect to buy rose water, terracotta bowls with elaborate details as well as embellished bags. In the square there are little stalls where you can even buy freshly made orange juice, which is super refreshing during the heat of the day.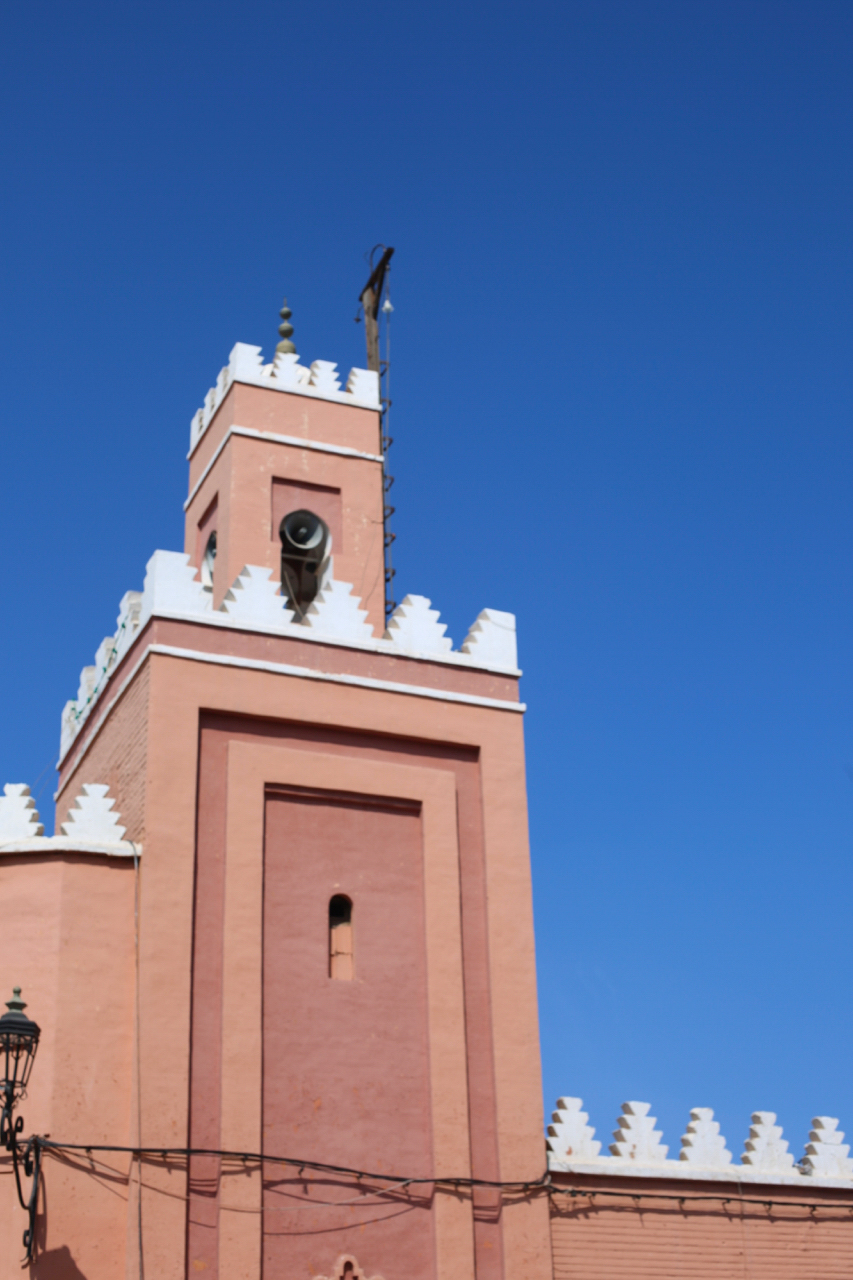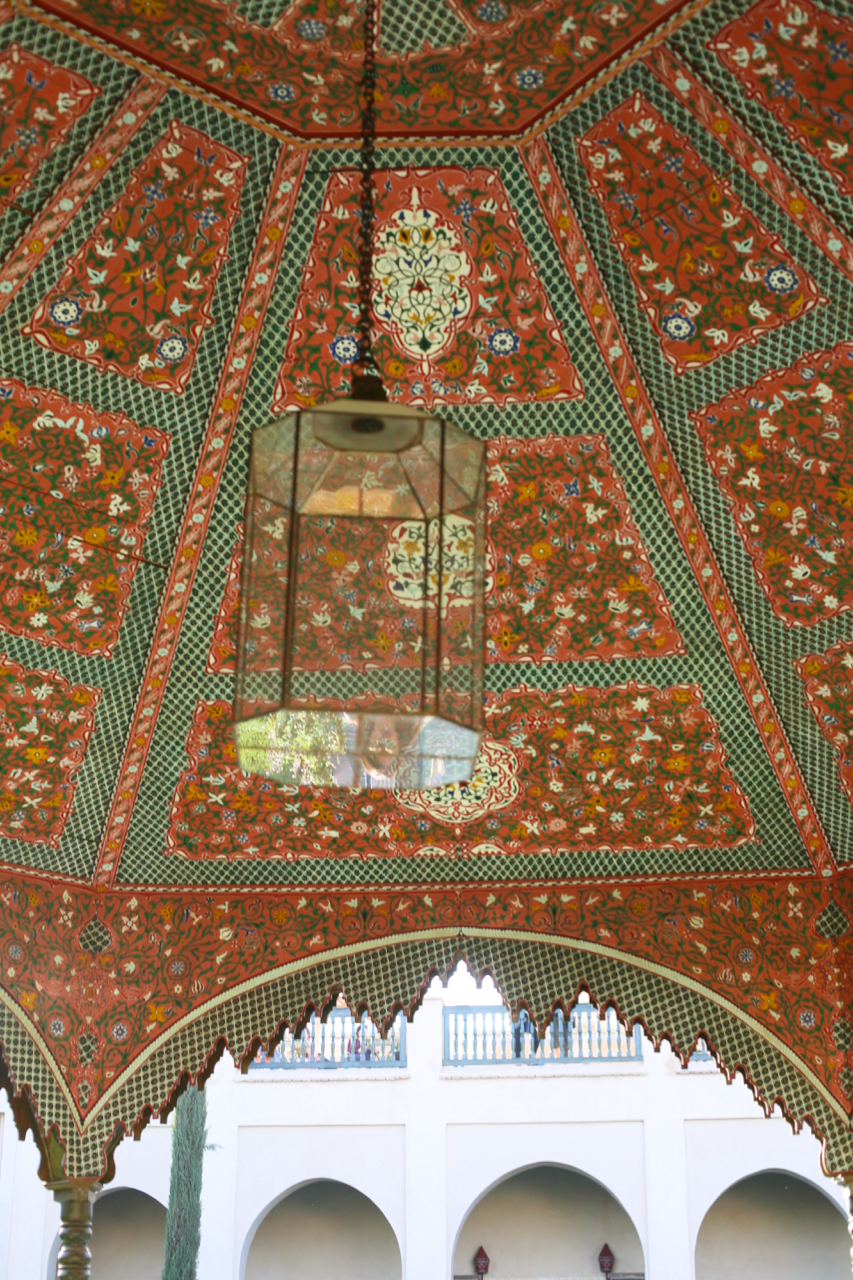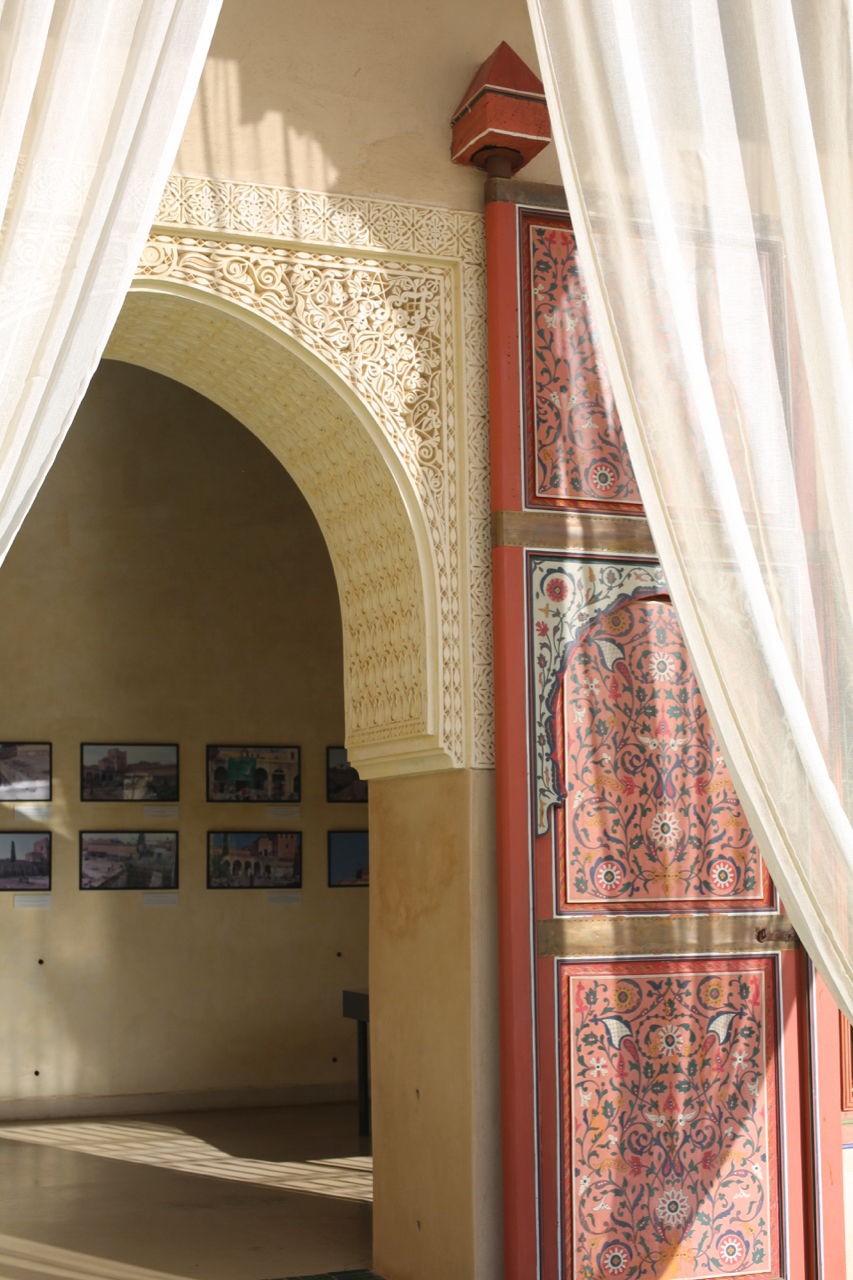 Le Jardin Secret has been around since the 16th century, made up of two buildings with a large picturesque garden in between them. The gardens are filled with an array of flowers from all around the world. Wander around this serene setting and admire astonishing architecture – intricate archways, azure tiles, terracotta coloured buildings. Despite being in the centre of the Medina all you can hear is the sound of birds and water flowing. There are many seating areas in this garden where you could just sit for hours taking in the zen atmosphere.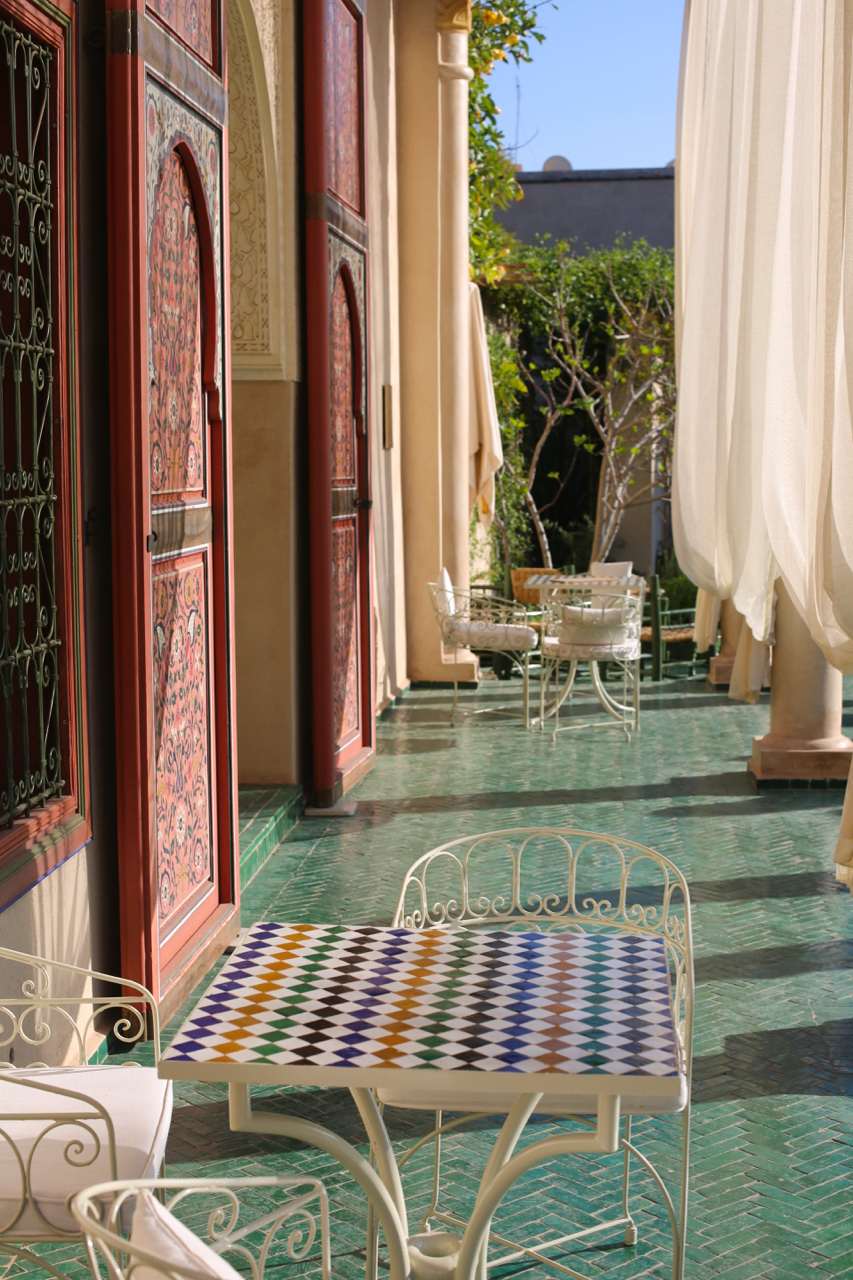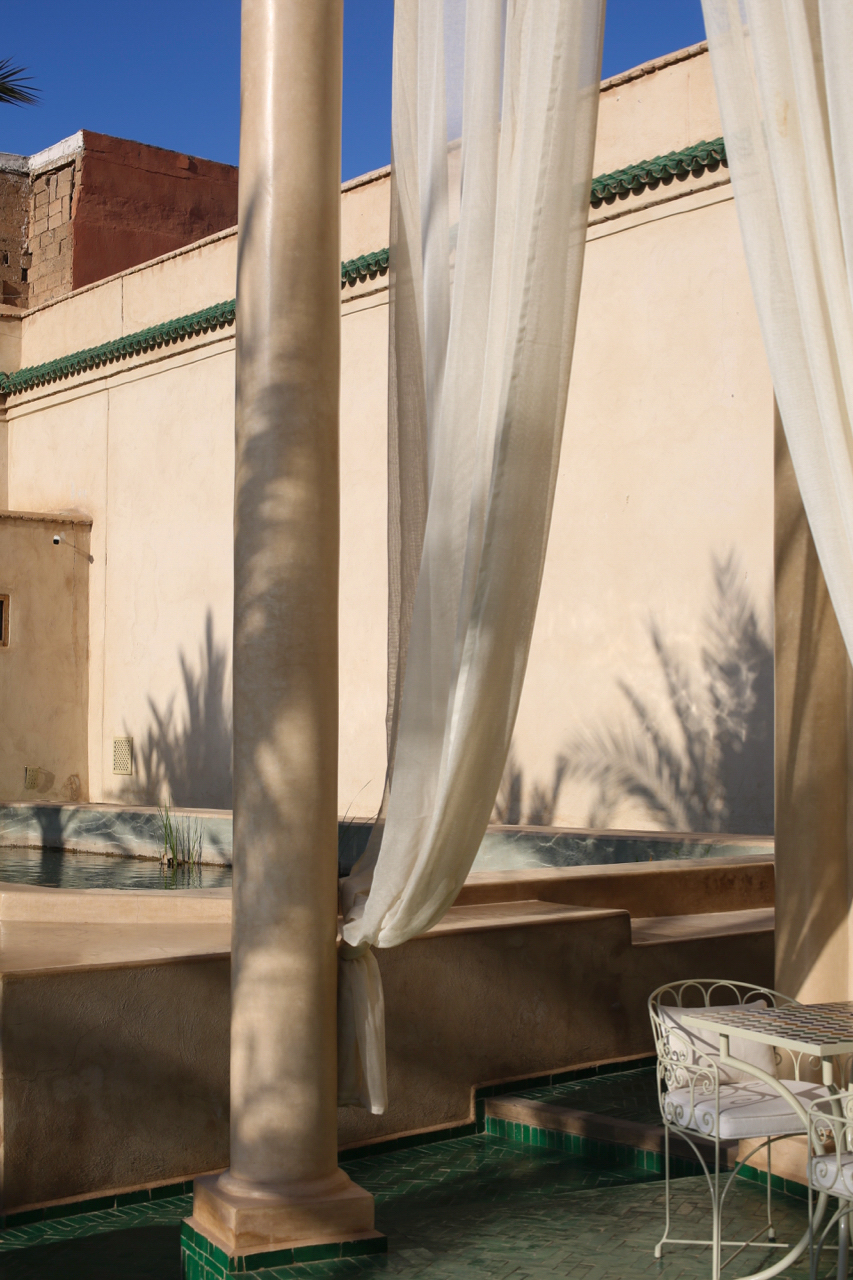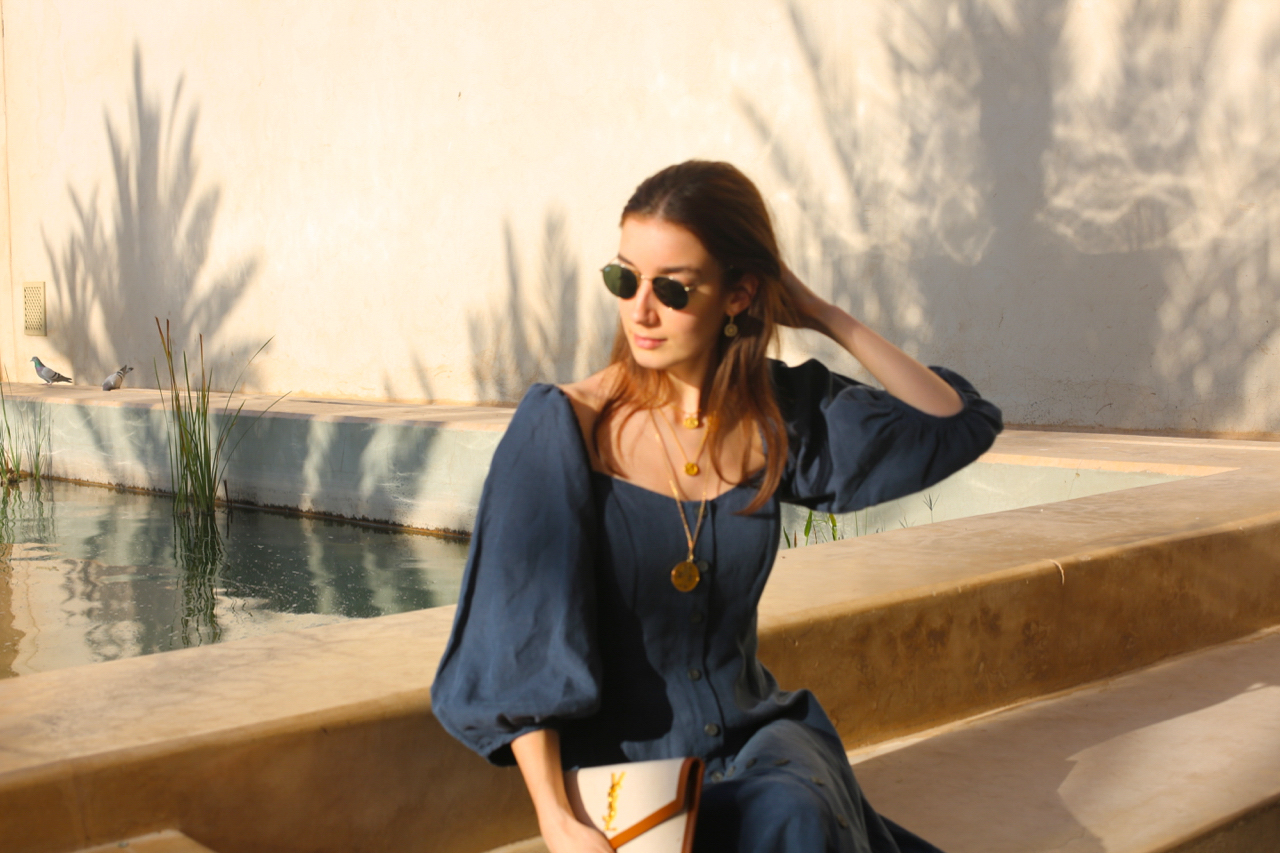 I hope this was useful to anyone thinking of visiting Marrakech.
Thanks for reading!
Holly
x