Neutral, warm, muted tones. That time when the weather becomes more crisp and chilly. The landscapes and cityscapes become amber, auburn, golden. Autumn is that wonderful time of year when you get to start layering (in a sophisticated manner). For outfits I like to have quite muted, neutral colours but have a dash of lightness, whether that's accessorising or one item of clothing that creates something distinctive. I love being able to wake up in the morning and just throw on a pair of tall boots; they are one of my favourite kinds of footwear, they can make an outfit immediately look elegant. I finally get to open up the wardrobe and go back to some of my old favourites as well as adding some new items to the mix. I love a warm, muted colour palette and Autumn is the ideal time to return to these colours.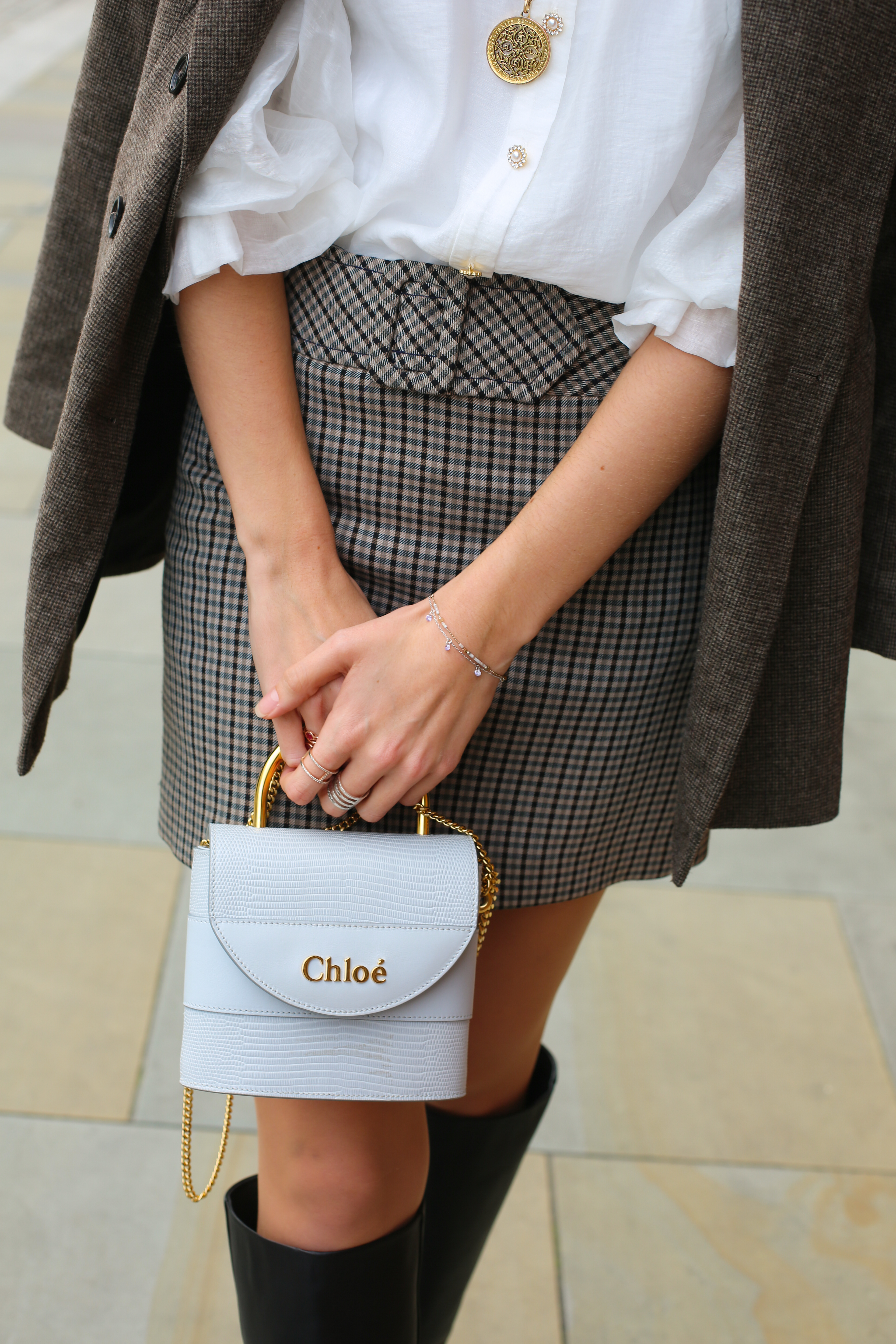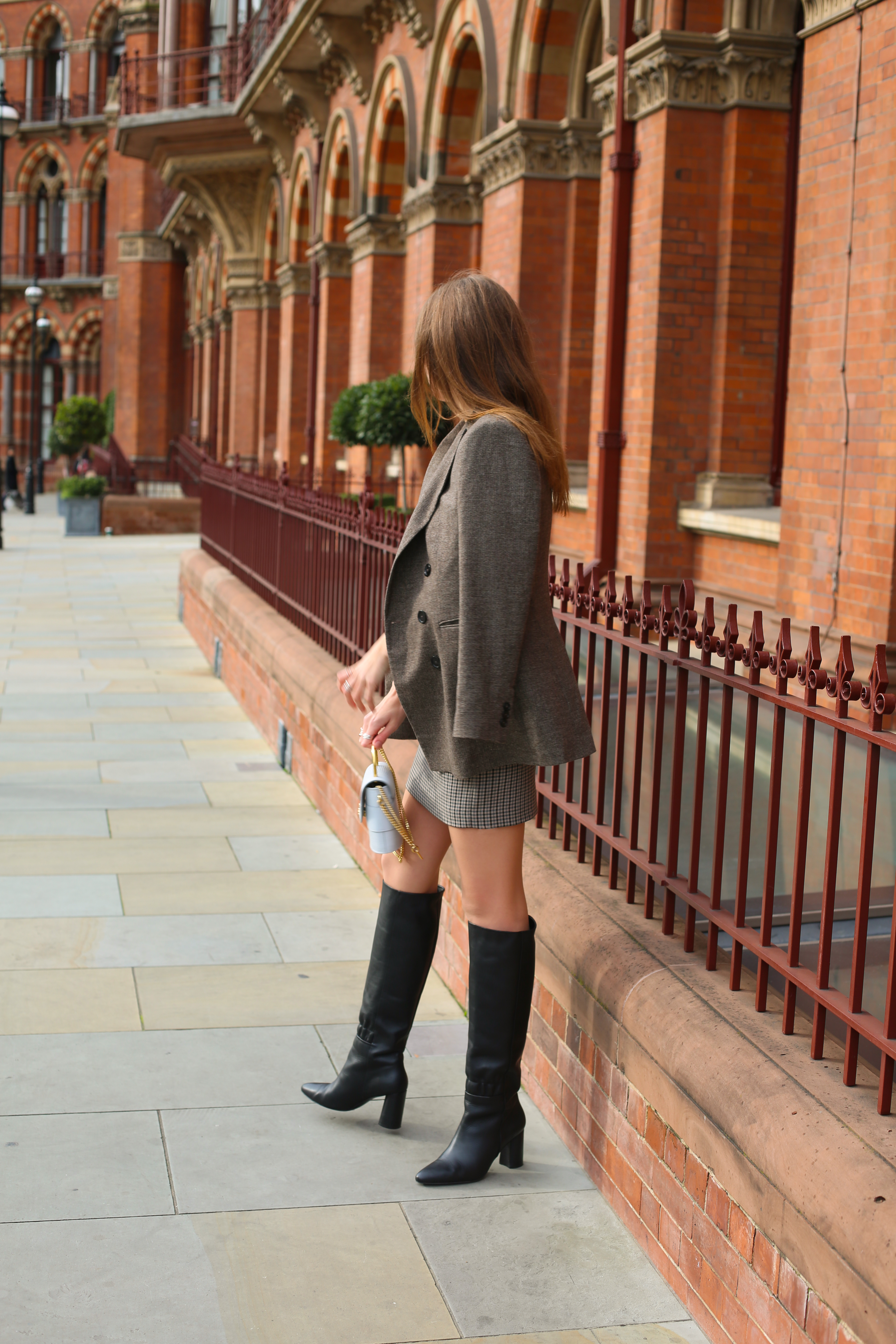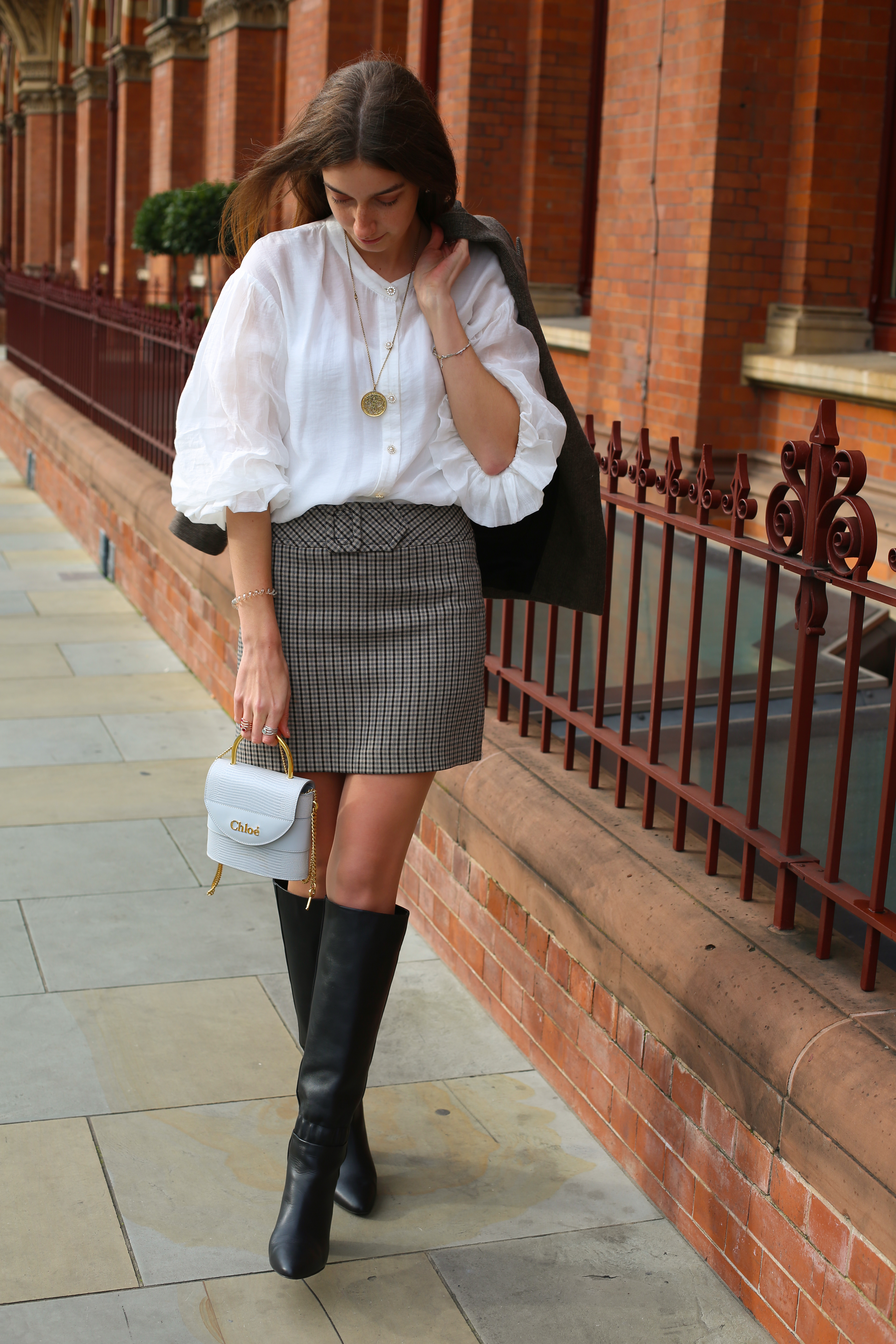 Blazer: Zara
Shirt: Zara
Skirt: Claudie Pierlot
Boots: Claudie Pierlot
Bag: Chloé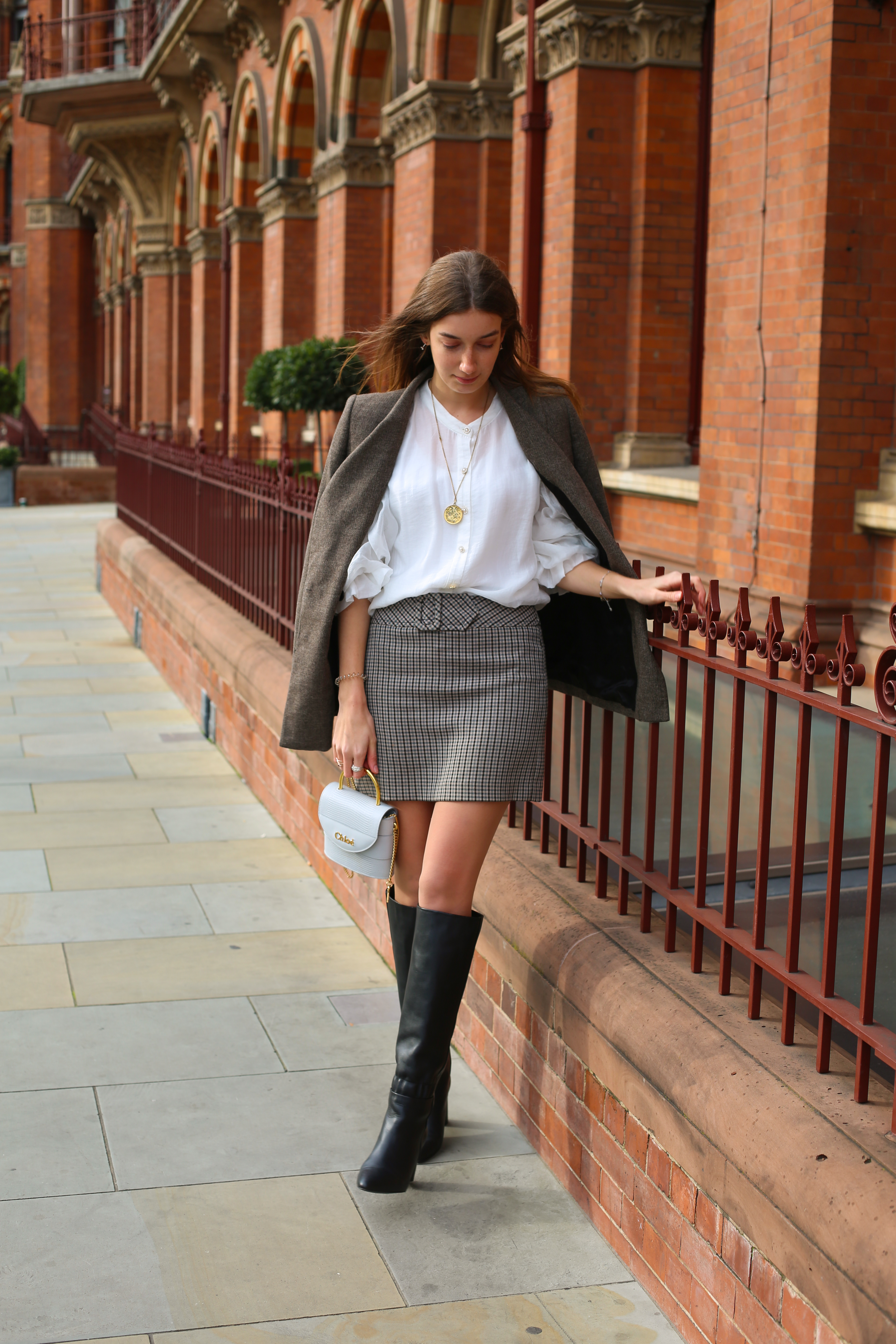 I hope this gives you some ideas on dressing for Autumn!
Thanks for reading!
Holly
x