Musée Bourdelle has just opened its doors to a new exhibition: "Back Side /Dos à la mode". The exhibition, curated by Alexandre Samson, displays the work of numerous designers – Karl Lagerfeld for Chloe, Rick Owens, Balenciaga, Schiaparelli and The Row, to name but a few.It explores the fascination with the back in fashion, whether it's showing, covering, constricting or even just decorating it.
Musée Bourdelle has made this exhibition unique by placing the fashion next to the permanent sculptures inside the museum. They chose sculptures that would really work well with the fashion. This reinforces the impression for the viewer that the sculptures somehow resemble the fashion. The contrast between the muscular, masculine sculptures and the feminine, delicate clothes is particularly effective; we feel that the statues themselves are observing the back.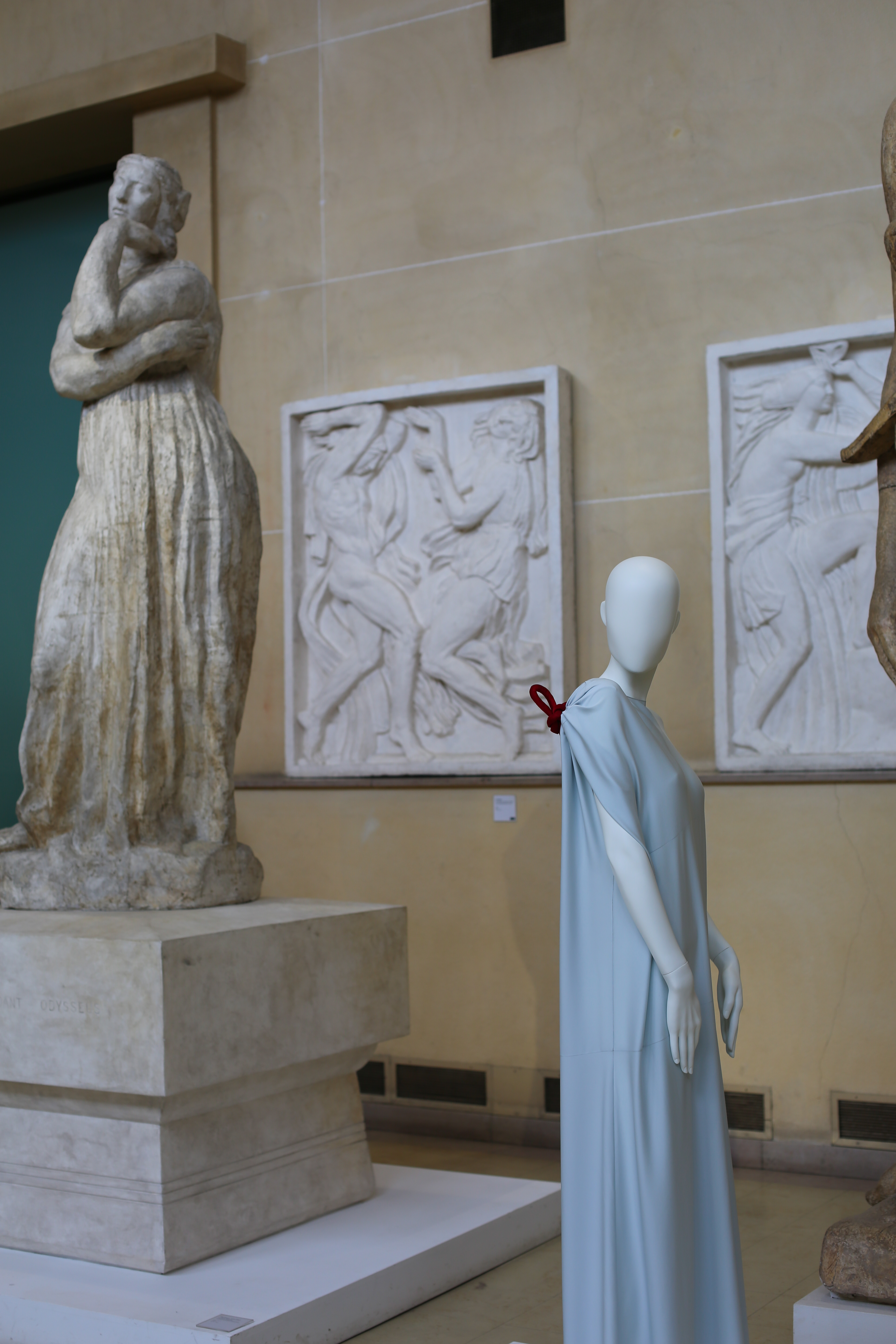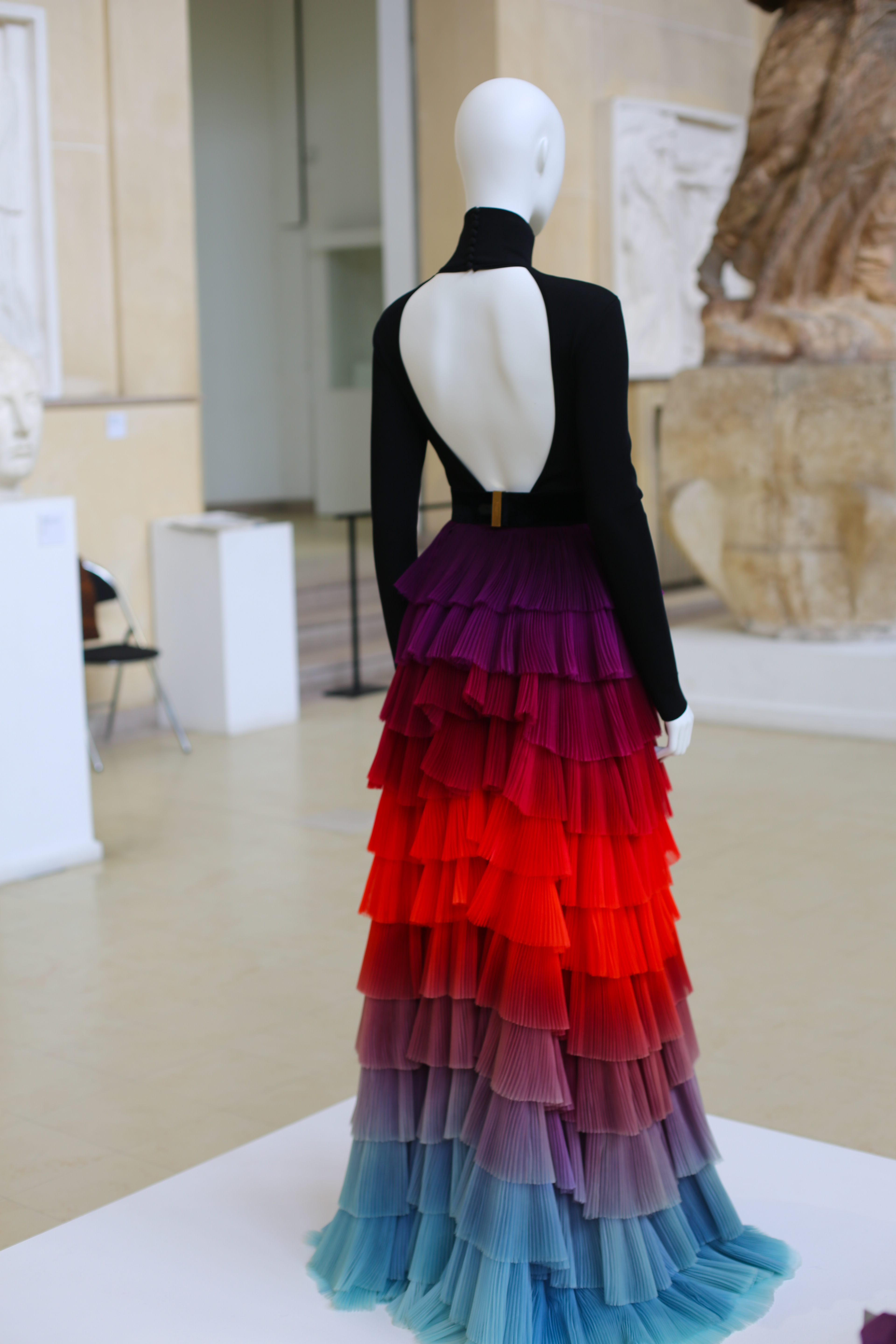 The first room you enter is the iconic Plaster Room with high ceilings, huge windows where the light just floats in, where vast statues complement the selected fashion without in any way overpowering it. One item that particularly stood out for me was a Chloé gown designed by Karl Lagerfeld whilst he was the artistic director there. The gown has a classical style to it, which is cleverly reflected in the ancient sculpture.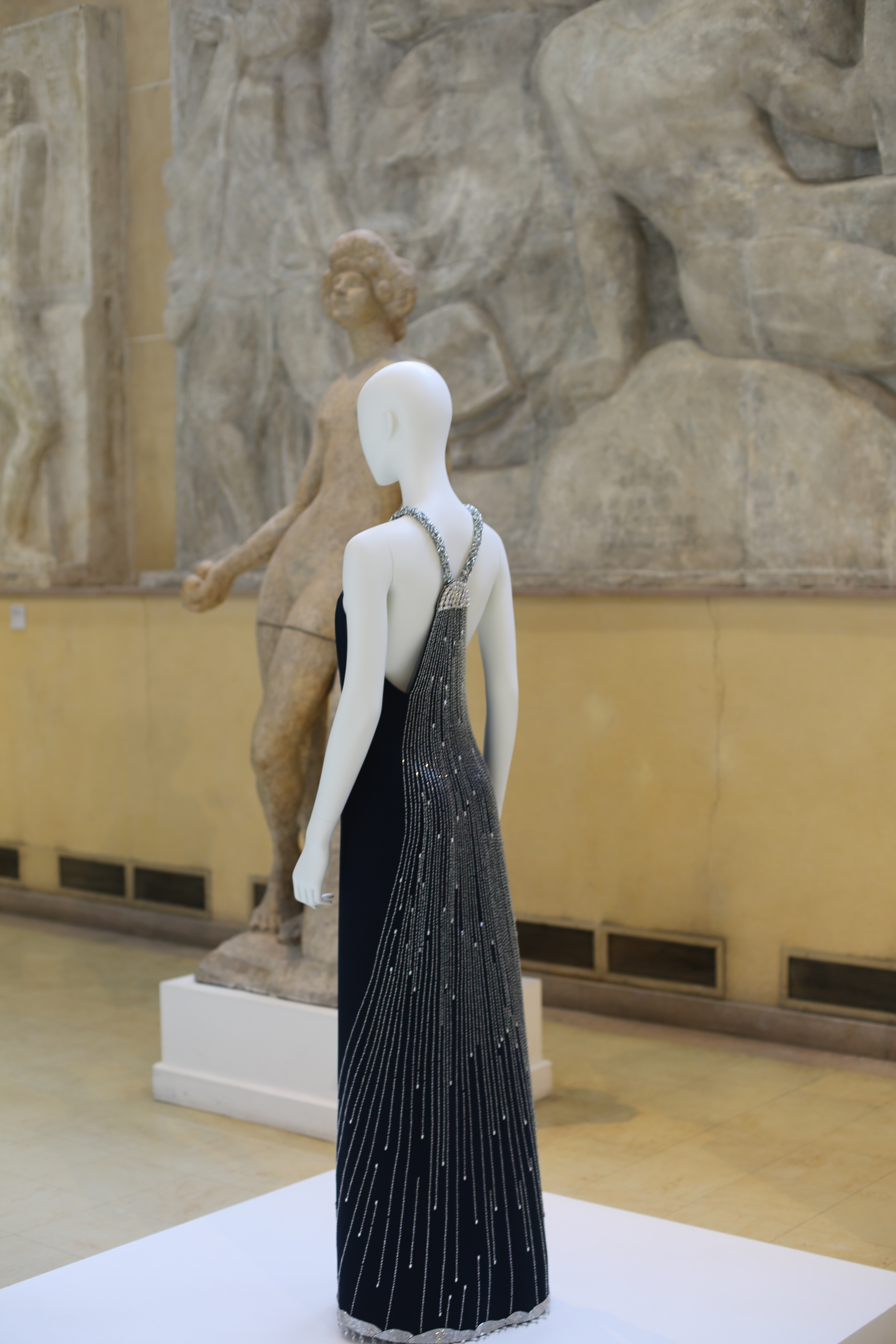 The exhibition occupies a series of rooms throughout the museum, with not only the physical fashion to look at but also photographs and film. Funnily enough, through a hallway you can see wallpaper prints of collections that don't actually show any backs. This particular section, called 'Absent Back', shows the viewer the focus that society places on the front of fashion rather than looking at other aspects of the body.
The Portzamparc Wing forms the largest part of the exhibition, with several different sections such as Looking at the Back (a series of photographs), the Winged Back and the Train of the Back.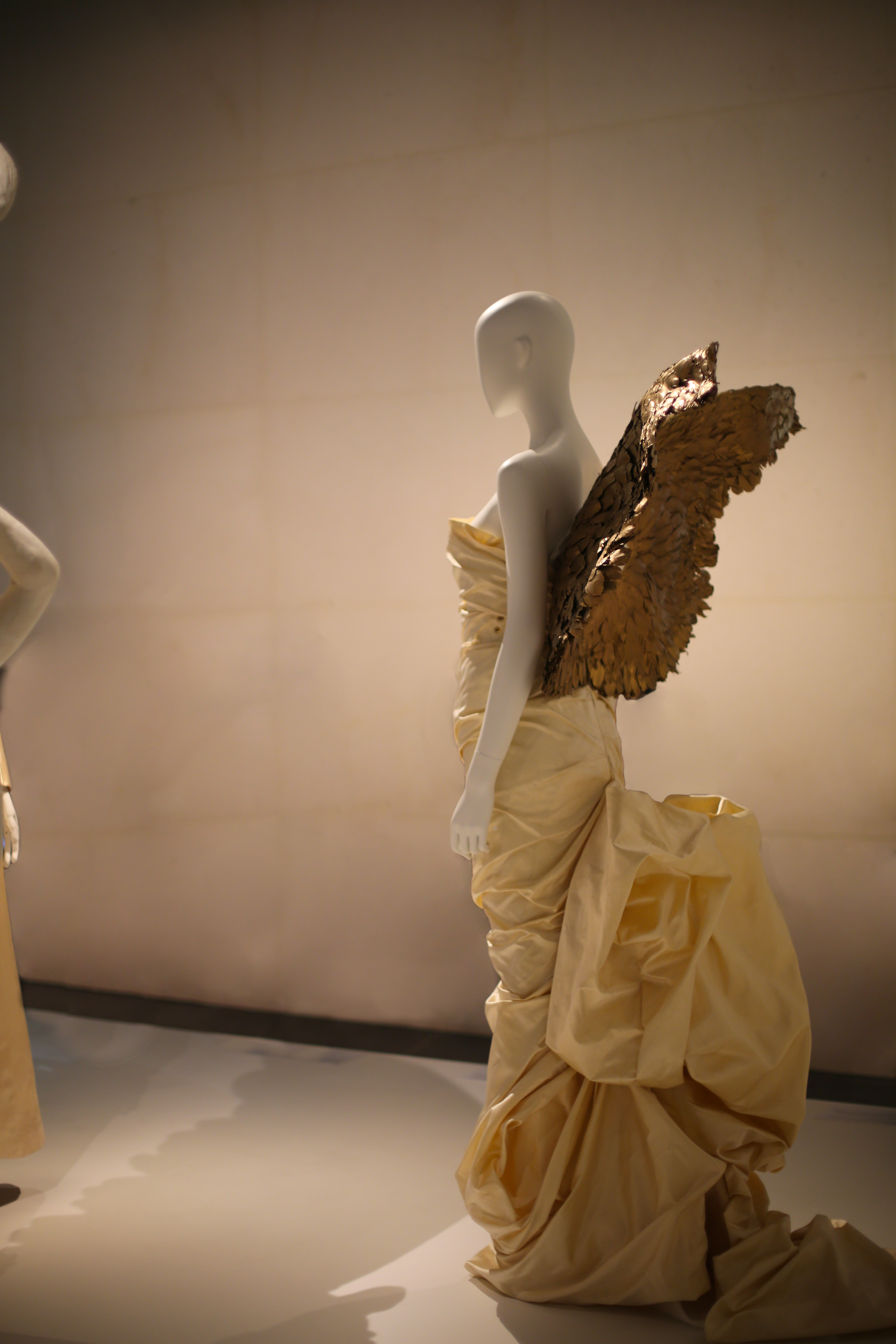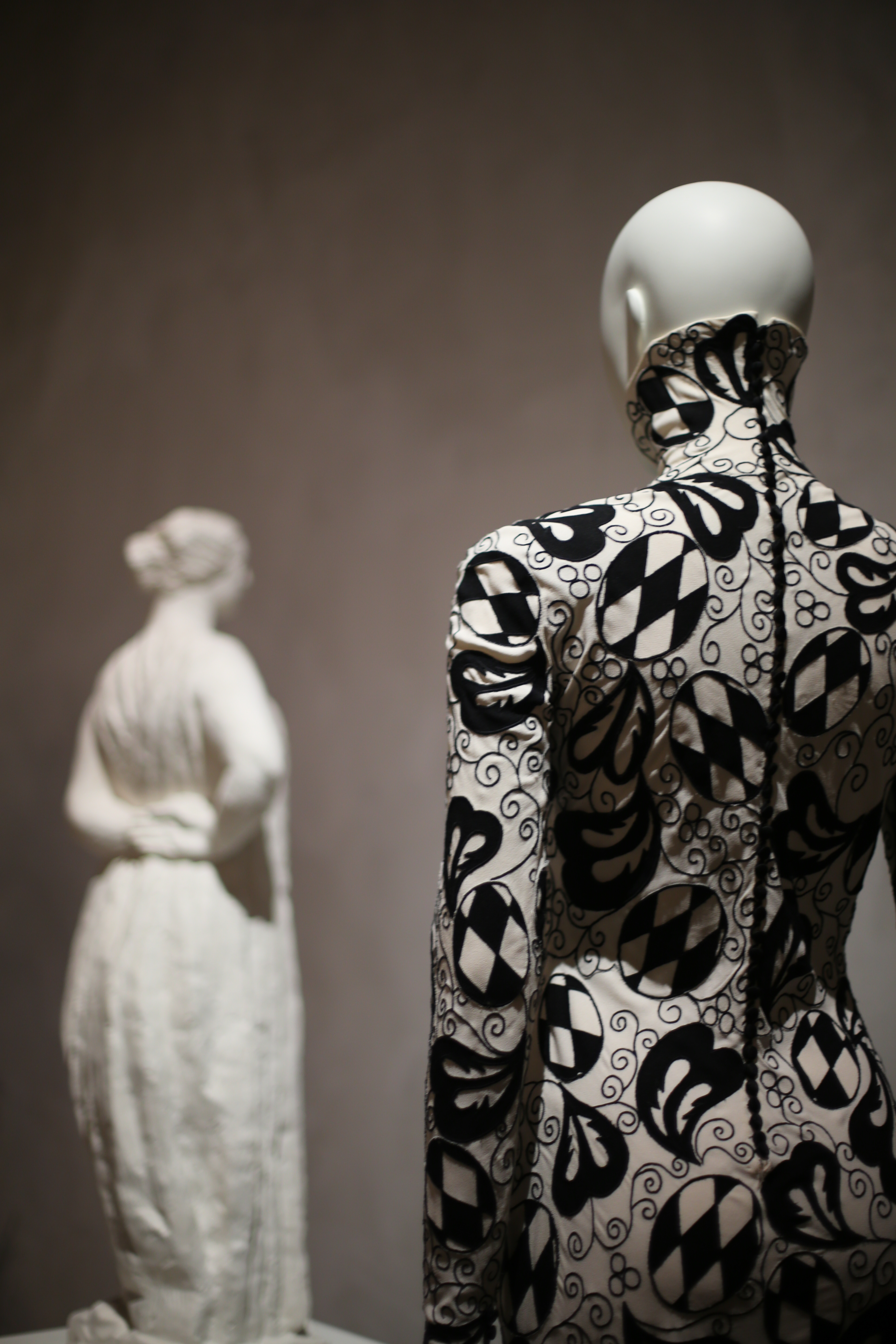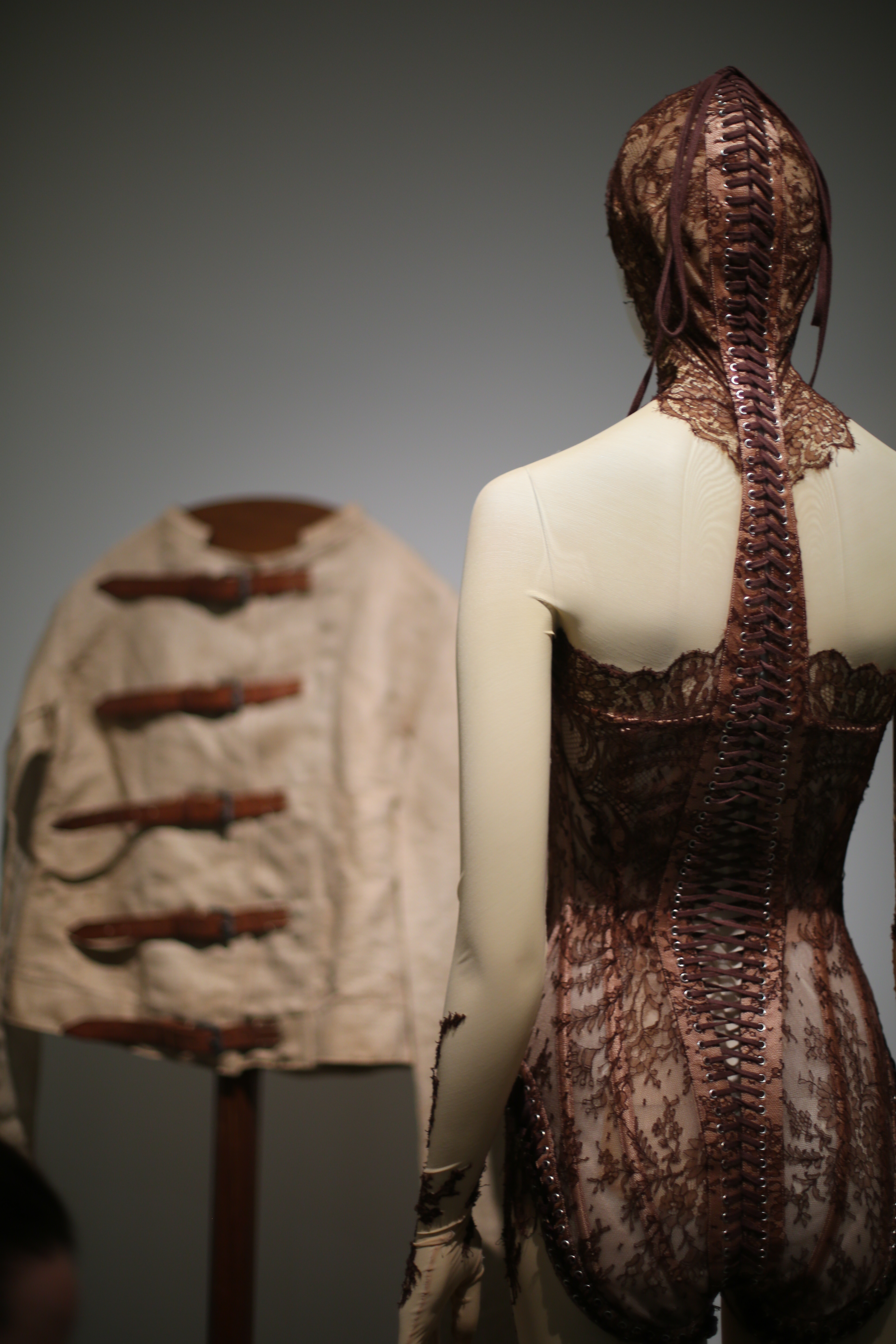 You then walk up the stairs to the terrace where, amongst the sculpted figures they are showing a number of films, including the iconic 'Le grand blond avec une chaussure noire' with Mireille Darc.
The Painting Studio is perhaps the subtlest in terms of how the fashion is displayed. I look around this burgundy coloured room for the fashion, but then I spot the 'Rose Corset' from Givenchy by Alexander McQueen, which is simultaneously both statue and fashion.  Suddenly the clever subtlety in the choice of this particular room becomes apparent, blending in as it does with its surroundings while also succeeding in being a prominent piece. This creates a lasting impact with the viewer. This simple but powerful imagery seems to encapsulate the poetry of McQueen's work. This room was my favourite because of the subtle brilliance.