The idea of wearing knits in summer sounds rather odd, you might immediately think of cardigans and jumpers. But recently I bought some knitwear pieces, and I can't wait for winter to wear them. For some reason summer knits remind me of the Côte d'Azur and Brigitte Bardot in the 1950's.
I'm always looking for new things to wear as cover-ups or to go with swimwear which are original. Instead of a kaftan or a sarong, trousers are great to team with a bikini, whilst lazing around the pool or by the sea. These types of trousers are perfect at any time, whether you wear them over swimwear during the day or, for something more formal, team them with a nice blouse and strappy sandals.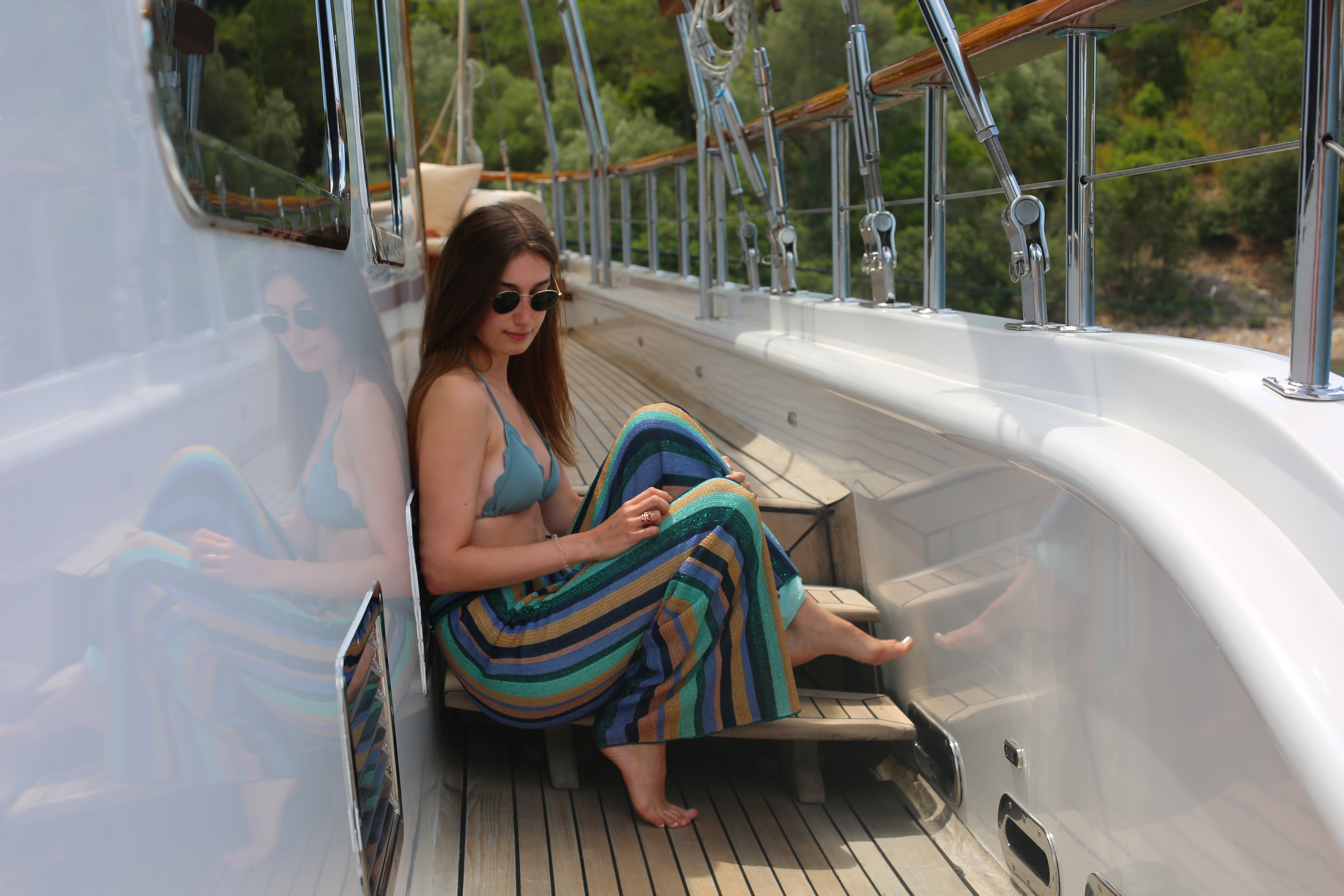 While the material is super lightweight, the metallic texture makes them a bit more chic than the usual beachwear look. Even the colour is super summery – the blue and green tones remind me of the ocean and the sky. Best of all you can wear these trousers at other times of the year, it's just about layering the right clothes to suit each season.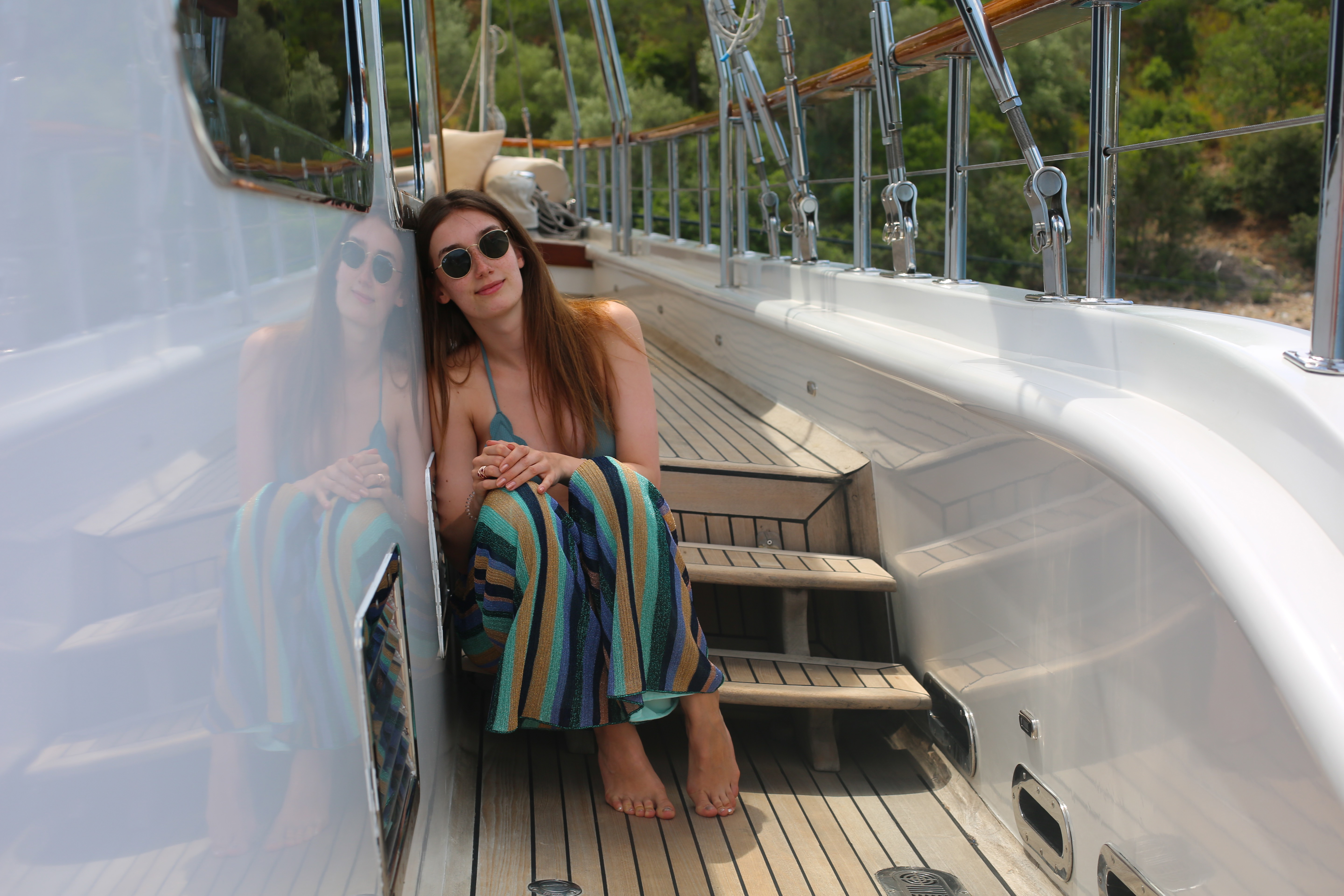 Bikini: Marysia
Trousers: M Missoni
Sunglasses: Rayban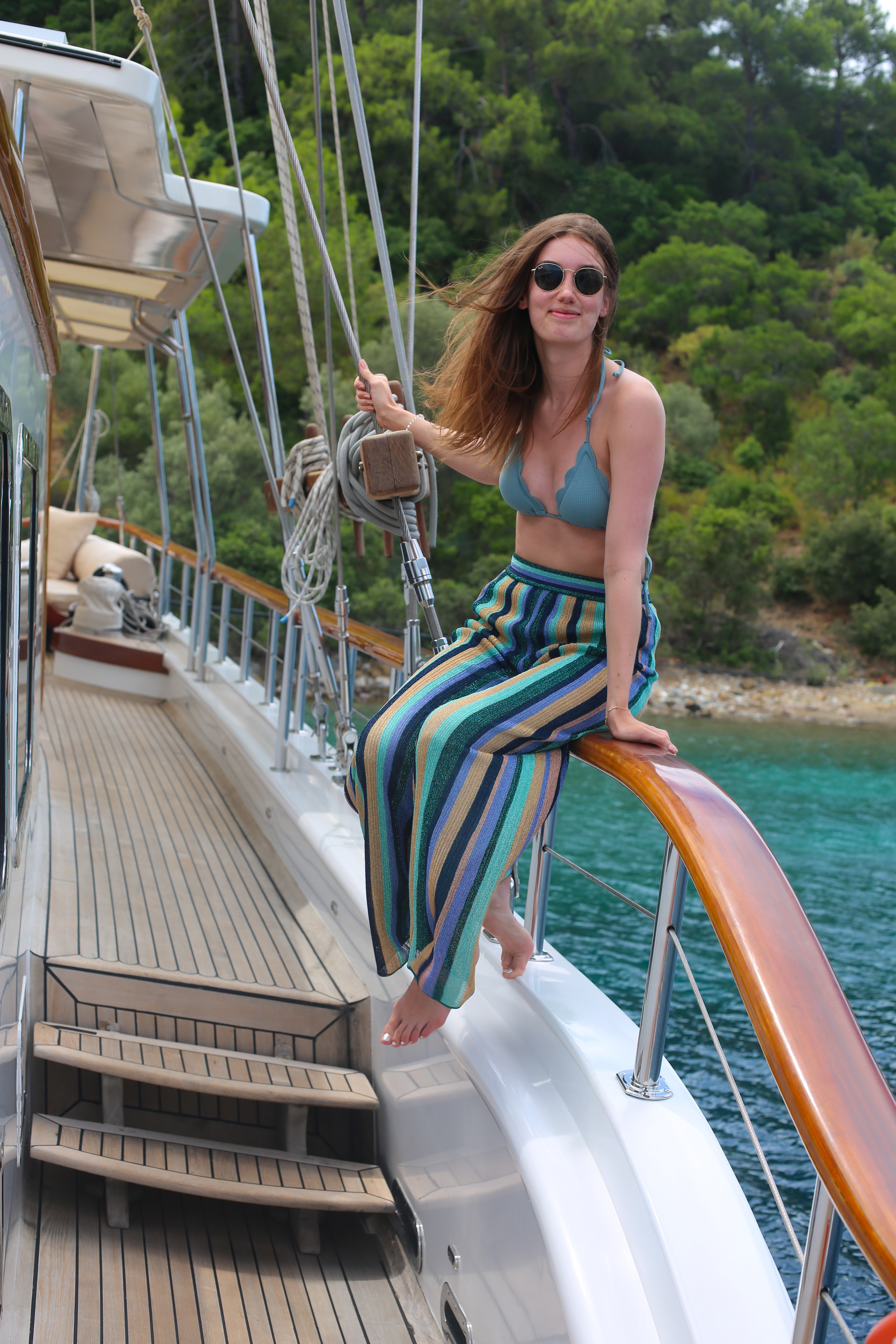 Thanks for reading!
Holly
x