I don't usually make New Year resolutions but talking through resolutions with friends got me thinking more about them. The phrase 'New Year, New Me' I don't think is the most positive encouragement. This year I was contemplating why we make resolutions, thinking about what I need to do more or less of in my life, and also what would be achievable. So I decided my New Year's resolution is to be more present. When I say more present, I felt as though last year I was doing a lot of things but it didn't feel enough. So during this year, I will be doing more yoga, working more on writing, seeing friends as often as I can, travelling more, finding new places, anything that really inspires and enthuses you. So that's what I hope for in 2019, really experiencing everything I can for the time being.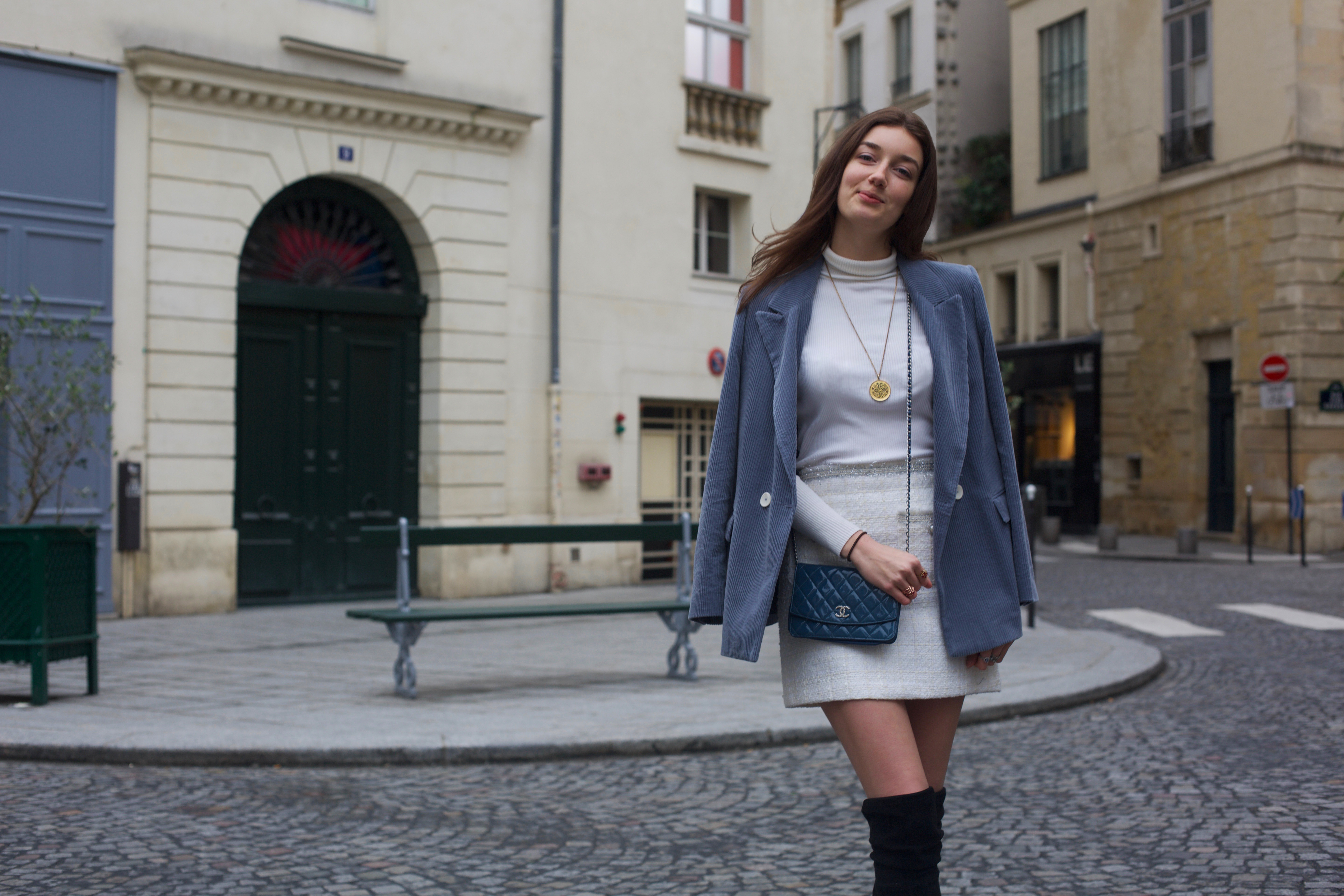 On a lighter note! January is always such a bleak month especially with what to wear; when walking around any city it's always a dreary sea of grey or black. It is always nice to lighten up your wardrobe in the chillier months. White and blue are colder colours that really combine well together and they can really be easily accessorised with most other colours.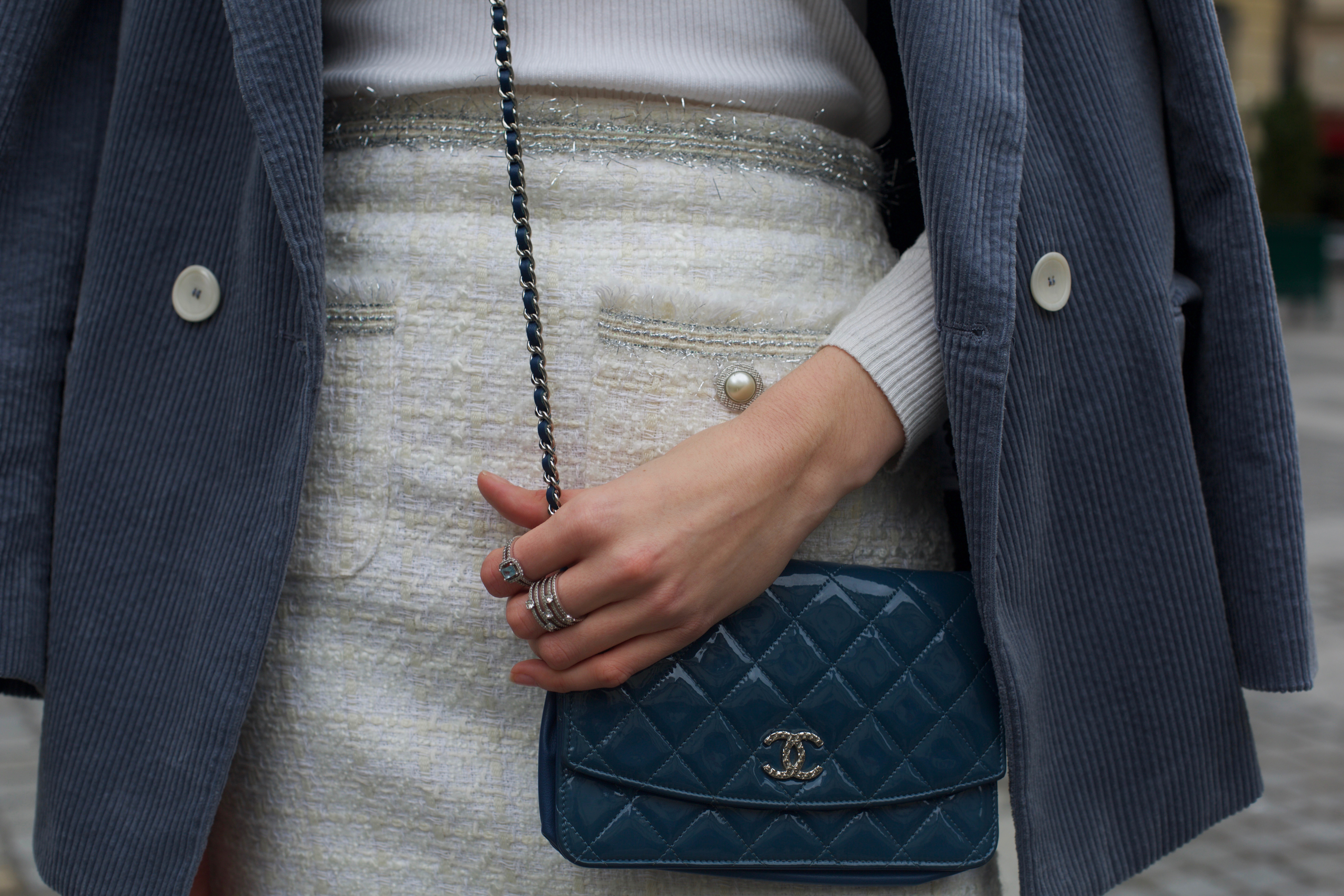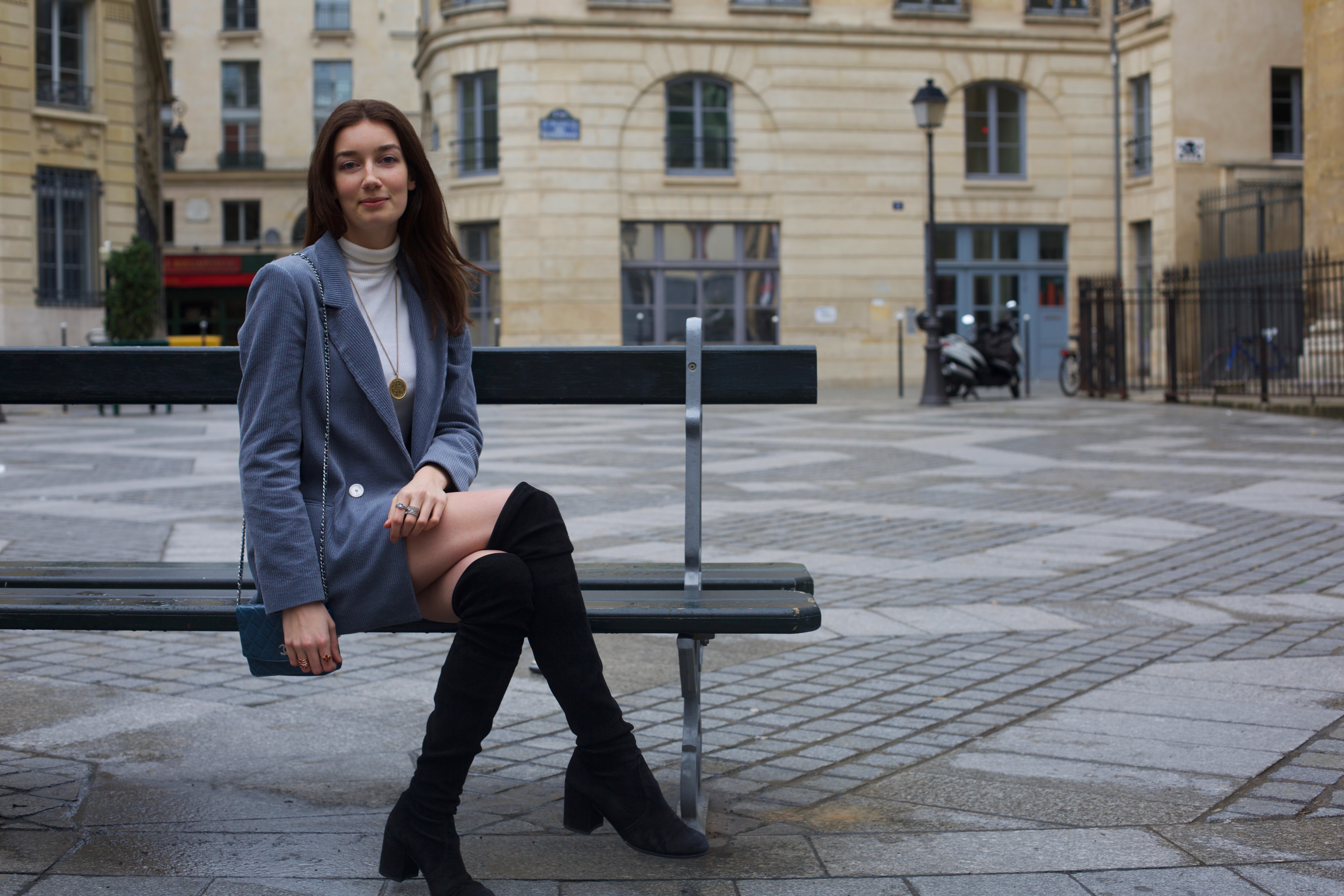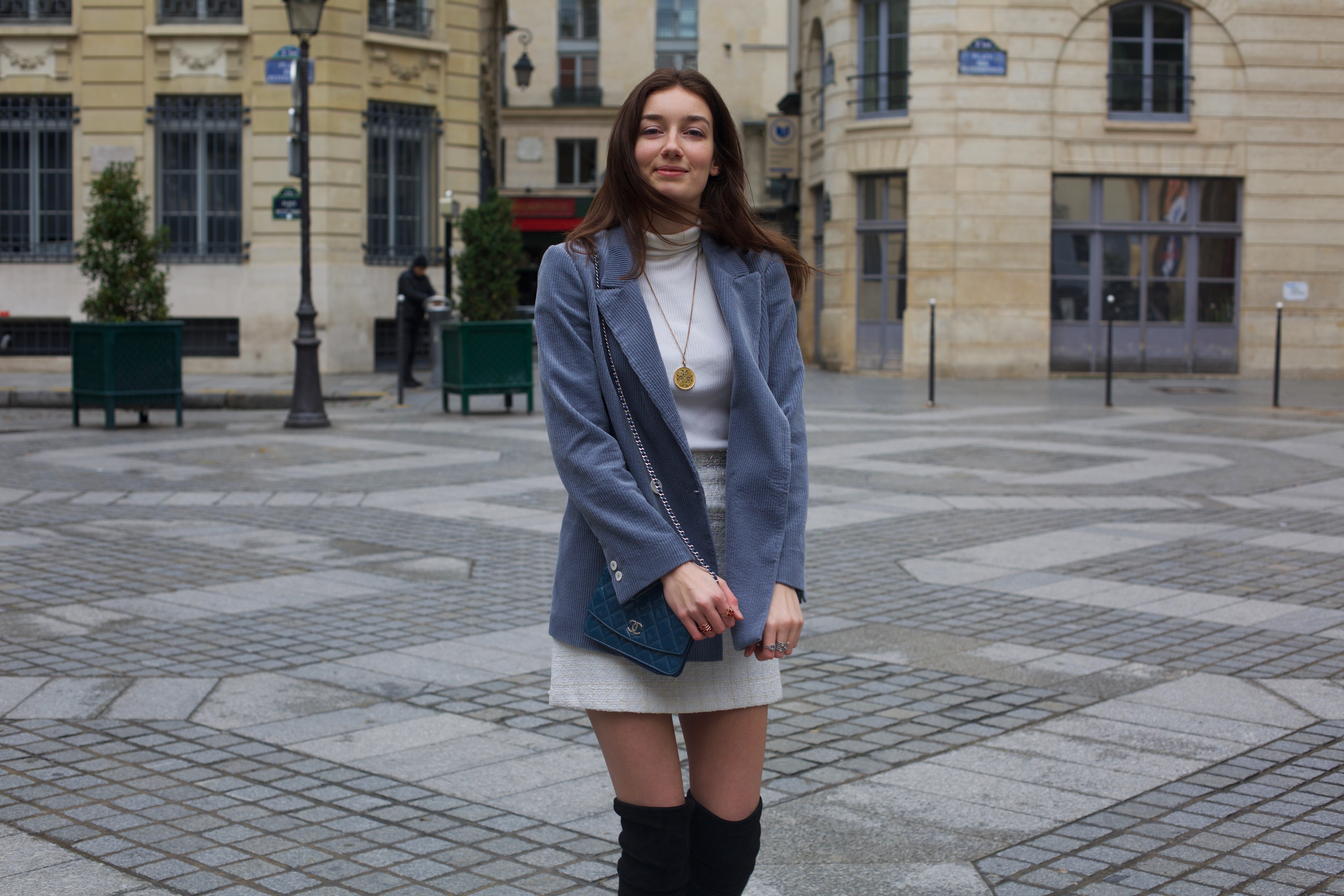 Blazer: Zara
Jumper: Marks & Spencer
Skirt: Zara
Boots: Stuart Weitzman
Bag: Chanel
Thanks for reading!
Holly
x