Those autumn afternoons when the heat of the summer is fading from memory and there is a slight chill in the air as the sun is setting. At the beginning of autumn it can be difficult to choose what to wear – too cold for a slip dress, too warm for a quilted jacket. Just add a nice overcoat to this little dress and velvet bolero look, its ideal for making the transition to the new season.
I love combining the colours of the fresh white cotton with the rose velvet; it creates a really soft but refined look. The little bolero is great for throwing over a dress and really tying the outfit together. It can be easily worn with a camisole and jeans for a more casual vibe.
Both these items are from vintage stores. The velvet bolero is from L'Eternal in Petworth, which is one of my favourite second hand stores I visit when I'm back in England – there are always really unique little finds. The camisole dress is from Laura Dols in Amsterdam, a vintage store I have mentioned in a couple of posts before, where they have an amazing stock of pieces from different eras. There's nothing better than wandering around vintage stores and not knowing what treasures you'll find.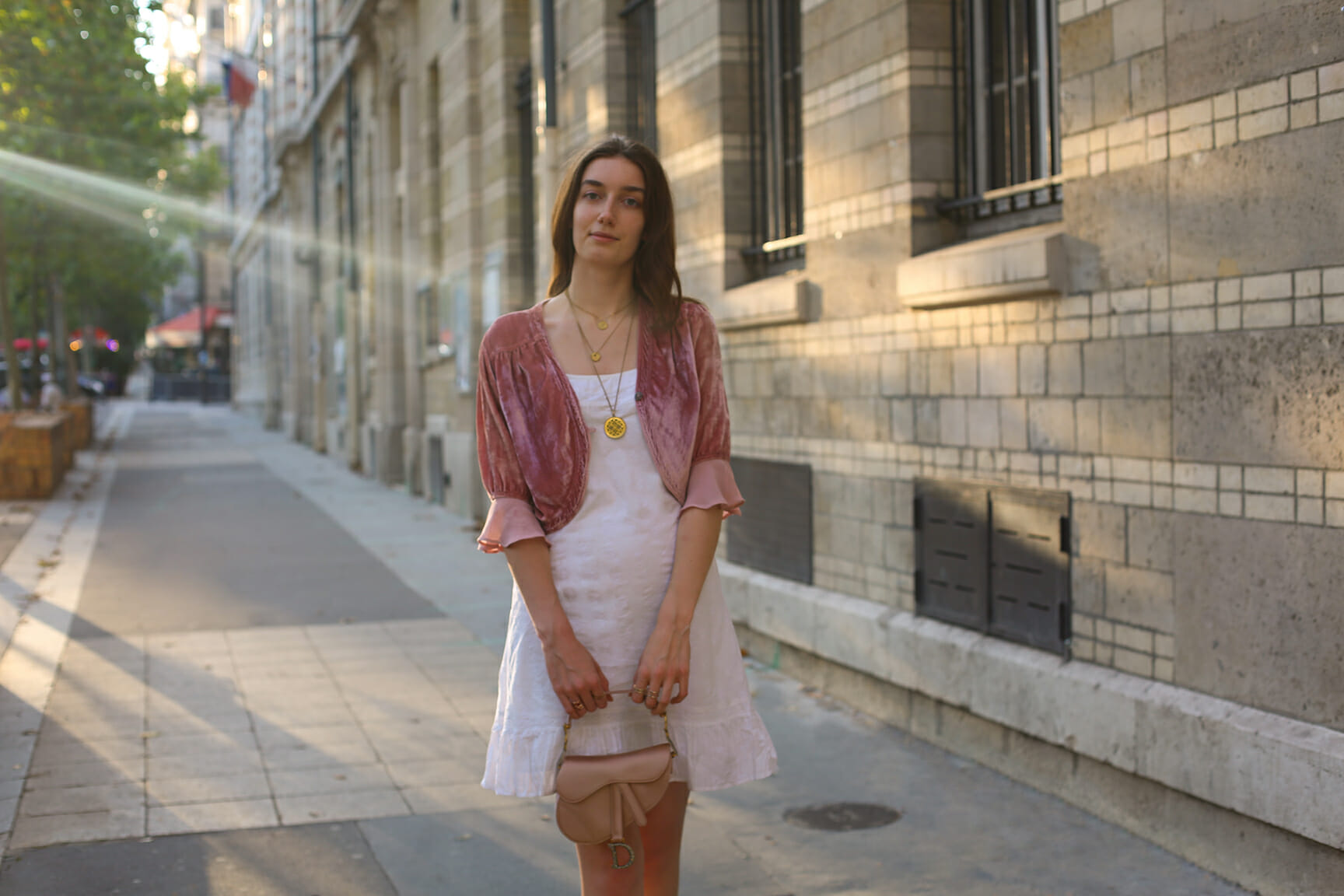 This is the first post since updating the design of my blog. I spent the last three months working on what I wanted to create with the new design. I can't wait to start writing more posts.
I hope you enjoyed this one.
Thanks for reading!
Holly
x