These dreary months can easily put people in a 'sombre' mood, especially just now when a lot of time is spent at home. However, there's no reason not to take care of your 'wellness' and to try to brighten each day with a few little steps. Making some wellbeing rituals can help to bring routine and structure to your day and create a little bit of serenity in what is still an uncertain time.
So I'm going to start with aromatherapy: having a diffuser in any room can really lift your spirits. Using essential lavender oil is great before going to bed  – it immediately puts you in a sleepy mood. Eucalyptus oil can really be of benefit if you're feeling under the weather and give the room a bit of a refresh. Bergamote or Ylang Ylang are two of my favourites scents to use at home, it feels like you're creating a mini spa with them.
Next is being physical: practising yoga is something that I find definitely helps boosts my mood. In the evenings I find it can really help me have a better night's sleep. One yoga teacher who is really versatile and offers different types of yoga, with anything from healing stress and cozy flow to alleviating migraines, is Adriene Mishler. Her 'Yoga with Adriene' Youtube videos are free and they're at open levels so anyone can watch. Practising yoga regularly can really relieve stress, create calmness and even give you an energy boost.
For a health kick or a morning pick me up: recently I have started making more freshly made drinks for the morning rather than simply reaching for a coffee. One of them is a Lemon & Ginger Tonic (which I got from Lydia Elise Millen) – this can really put a spring into my step at the start of the day, when I can either choose a ginger shot, which gives you a bit of a kick, or have a longer drink to ease me gently into my morning routines. 
Another great drink is Golden Milk, which is a very good wake-up. The turmeric is good for inflammation and also relieves cold symptoms. Because of all the spices it truly feels like it warms my soul. It can be drunk in the morning or evening.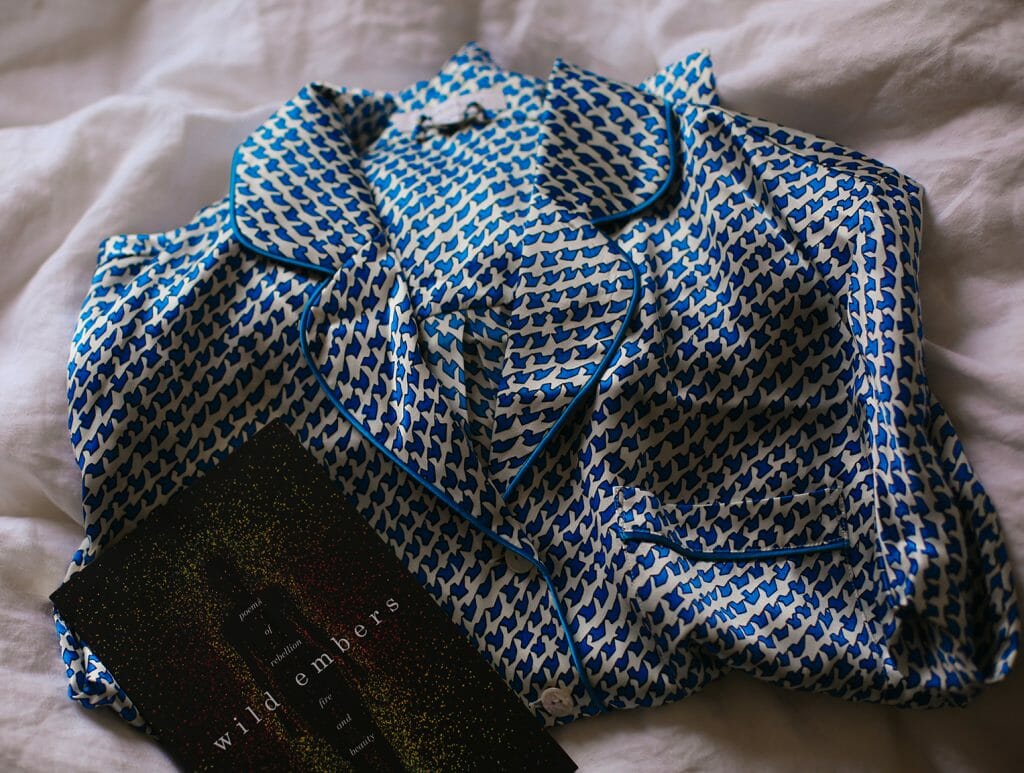 Finally, get cosy! Put on your cashmere socks and slip into some silk pyjamas. At the moment you don't need an excuse to be in your pyjamas all day, especially when they can be worn not only in bed but also outdoors (particularly pyjamas from Sleeper and Olivia Von Halle).
I hope this helped anyone in need of some ideas for wellness.
Thanks for reading!
Holly
x